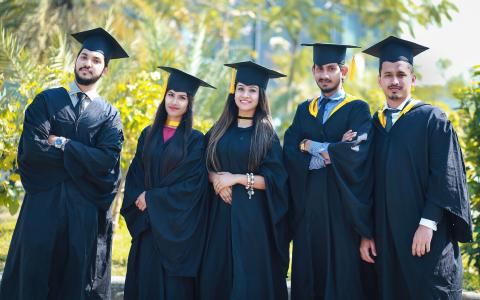 June 9, 2023
(New York Post) - A summer internship at Citadel offers perks that include a salary of up to $5,000 a week, free corporate housing in one of 10 different world financial centers like New York and an opening retreat at a Four Seasons in South Florida, according to a report.
Billionaire Ken Griffin's hedge fund, which has some $58 billion in assets under management, picked a crop of 300 interns for their summer program this year out of a pool of more than 69,000 applicants, an acceptance rate of just 0.5%, Insider reported.
The interns hail from graduate and undergraduate STEM programs at elite colleges and universities such as MIT, UC Berkeley, Harvard, Stanford, Princeton, and the University of Texas at Austin.
According to Insider, the 11-week internship kicked off on Monday with a retreat at the Four Seasons in Fort Lauderdale and Palm Beach.
Online job postings from Wayback Machine indicated that investment and trading interns based in New York earn between $3,300 and $5,000 a week.
Interns who are selected for the program are given free corporate housing in cities that include New York, Chicago, London, Miami, Hong Kong, Paris and Singapore.
Every year, Griffin addresses the interns at the opening retreat in Florida.
The interns are then sent to their base of operations, where they are mentored by a manager who guides them in what Insider calls "deep-dive quantitative trading simulations."
At the end of the 11-week program, a majority of interns are offered a full-time position with the company, according to Insider.
"We give our interns really exceptional, difficult projects — ones that we would otherwise give to employees," Matt Mitro, who heads campus recruiting at Citadel, told Insider.
"The solutions that they design are tested by our teams with the same kind of rigor as the way we test our own employees, and very frequently those projects go into production." 
"All of it is geared towards simulating what life would be like for them if they were to join the firm," Mitro told the news site.
The Post has sought comment from Citadel.
Citadel earned a record $16 billion profit in 2022.
The hedge fund operation made about $28 billion in revenue, while Citadel Securities, one of the world's biggest electronic-trading firms, brought in $7.5 billion.
Wall Street firms pay top dollar to snag elite talent for their internship programs.
The proprietary trading firm Jane Street paid its interns $16,356 per month on average from 2021 to 2022, according to the financial career site Wall Street Oasis.
Bridgewater Associates paid its interns $13,933 per month, while Akuna Capital shelled out $11,458 per month to its interns during that same period.

By Ariel Zilber
June 6, 2023