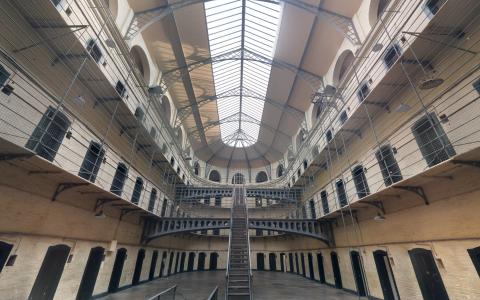 January 20, 2023
(Radar Online) - A Los Angeles judge will decide this week on who inherits notorious cult leader Charles Manson's estimated $1 million estate, RadarOnline.com has learned.
Those looking to take over as sole heir include former martial arts fighter Mason Freeman, who claims to be the criminal's grandson.
Manson's "biological son" Daniel Arguelles also argued he should take over the reigns, while memorabilia collector Michael Channels claimed Manson left everything to him in a 2002 will. He said they were friends and pen pals for three decades.
Arguelles, on the other hand, alleged Manson fathered him during a one-night stand with his late mother back in 1959.
Meanwhile, a birth certificate for Charles Manson Jr. filed in court appeared to show Freeman's ties to the infamous criminal, detailing how Jr. was born April 10, 1956 in Los Angeles to the then-21-year-old Manson and 18-year-old Rosalie Jean Willis.
Judge Ruben Garcia will hear petitions from all three parties, Daily Mail reported, as they battle it out for rights to his art, journals and stories, as well as royalties on the songs he wrote.
As we previously reported, Manson died aged 83 in 2017 after spending 47 years on death row.
By Samantha Benitz
January 18, 2023