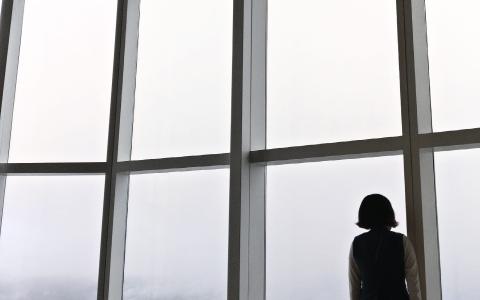 September 13, 2023
(Yahoo!Finance) - Citigroup (C) CEO Jane Fraser is putting her own stamp on the nation's third-largest bank with a reorganization that she called the "most consequential" change to how Citi operates in nearly two decades, warning that it may make some within the company "very uncomfortable."
Fraser, who took the top job in early 2021, is trying to boost Citi's lagging stock performance. Since the beginning of January, it has fallen 7.6%. Over the last five years, the stock has fallen 40%, putting Fraser behind her other big bank rivals.
The changes announced Wednesday eliminate a structure that had split the company into two main divisions housing its consumer and institutional operations. Instead, the people in charge of the company's five main business lines will report directly to Fraser.
Fraser, as part of her effort to simplify the giant bank, has also been shedding international consumer businesses.
"I know many of you share my frustration that we are seriously underestimated as a bank," Fraser said in a memo to employees. "These changes to how we operate will accelerate our work to become the winning bank we all know Citi can be."
Speaking separately at a Barclays banking conference Wednesday, Fraser called the reorganization "the most consequential changes to how Citi will be organized and run that we've made in almost 20 years."
The changes will likely result in job cuts, although details were not available Wednesday. Citigroup employs roughly 240,000 people.
"We have taken hard, consequential, tough decisions here," Fraser added while speaking at the conference.
"They are not going to be universally popular within our bank. It's going to make some of our people very uncomfortable. I am absolutely fine with that. I am confident that our strongest performers are going to be fully supportive of these moves, and it is absolutely the right thing to do for our shareholders."
One example she cited on Wednesday was the elimination of 35 different internal committees.
"It's a lot of people's time because it's collapsing these layers that we don't need," she said. "What am I going to do with all my free time?"
The five main lines of business now reporting to Fraser include Treasury services, markets, banking, wealth, and US personal banking. Shahmir Khaliq will run services, Andy Morton will be in charge of trading, and Gonzalo Luchetti will oversee US personal banking.
Peter Babej will lead banking on an interim basis, while the wealth unit will be headed by Merrill Lynch's former head of wealth management, Andy Sieg, who starts later this month.
All non-North American businesses are consolidated under Ernesto Torres Cantú, the bank's head of international.
Fraser's executive management team will now be 19 people in total.
"We need the leaders of our five businesses at my table, fully engaged in how we operate the firm and in the critical decisions we make every day," Fraser added in her memo to employees Wednesday. "We need a structure with fewer layers and clearer, more direct lines of decision making."
By David Hollerith · Senior Reporter