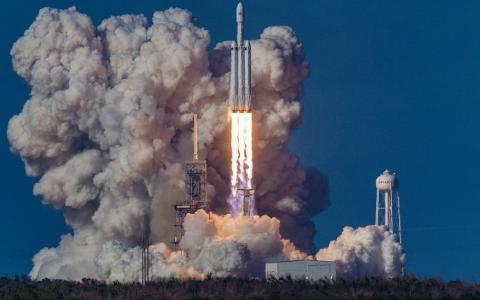 April 8, 2021
A new exchange-traded fund from Cathie Wood debuted last week, promising investors an opportunity to profit from a boom in industries tied to space exploration. And like space exploration itself, the ETF promptly created excitement among believers and disdain among the why-bother set.
The fund, dubbed the ARK Space Exploration & Innovation ETF (ARKX), includes holdings from a wide variety of high-tech, future-focused industries.
Space exploration is where investors can find what Wood calls a "convergence" of "rockets and robots; mobile connectivity; 3D printing; robotics; sensors; deep learning; artificial intelligence."
She told ETF.com that the biggest opportunities within those areas are in "mobile connectivity—we'll be able to serve the half of the global population that doesn't yet have mobile connectivity" and "hypersonic flight—think of being able to fly from New York to Japan or Australia in two hours."
So far, so good. Wood has developed a dedicated following for her hands-on, active management style centered around innovation and tech. Her ETFs more than doubled in value last year, according to Think Advisor.
Despite that success, when the space ETF launched, critics pounced. At issue was the number of not-clearly-space-related holdings in the fund.
"One look at the newly launched ARK Space Exploration ETF tells you everything you need to know about how managers can't resist creating new funds, even if there's no reason for them to exist," CNBC's Jim Cramer said.
"It's ridiculous, but there aren't enough genuine space-related stocks to make a decent ETF and the manager wants to collect that 0.75% expense ratio," Cramer said. "Maybe … don't launch a space ETF if you have to pad it out with Netflix and Deere."
Ren Leggi, client portfolio manager at ARK, countered that the holdings reflect companies that stand to win big from the technology created by space exploration. Netflix in particular "could potentially unlock millions of new users as satellite broadband connects more people to the internet," Leggi told Barron's.