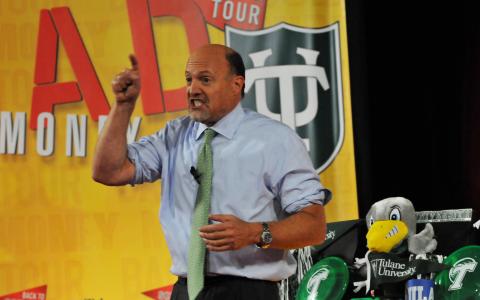 March 7, 2021
(Benzinga) Ark Investment Founder and CEO Cathie Wood joined Benzinga's "Raz Report" this week to discuss the company's ETFs. She also got a chance to respond to Jim Cramer.
What Cramer Said: On CNBC last month, Jim Cramer gave the fund manager a suggestion: "Memo to Cathie Wood, close your fund."
Cramer wasn't suggesting Ark Funds shut down or for Wood to stop managing funds. The suggestion was rather to close off the Ark Funds from new investments.
"Concentrate on performance, not on trying to deploy capital," Cramer said.
Cramer said many of the great fund managers closed off their funds from new investments, such as Peter Lynch, who ran the Fidelity Magellan Fund closed off the fund. Fidelity Magellan Fund was the best-performing mutual fund in the world from 1977 to 1990 with annualized returns of 29%.
Wood Responds: Wood believes Cramer is referring to the mutual fund industry, which is not what Ark Funds is.
"It is not possible to close an ETF," Wood told Benzinga, noting Ark is being opportunistic and is a liquidity provider. The fund manager said there is some misconception on how Ark Funds works, saying she has nothing to do with the inflows and outflows the Ark ETFs get.
"The irony is all I'm doing is concentrating on investing," she said.
ETFs are for investors, Wood added, calling them superior to mutual funds.
Wood said people asked her why she didn't retire after leaving AllianceBernstein, where she was the CIO. But she still had more she wanted to do.
"I love this business," Wood said.
The opportunity for Ark Funds to do things differently from traditional asset managers was appealing to Wood.
"I wanted the opportunity to demonstrate that we didn't have to pay attention to benchmarks to guide our investing," she said.
Analysts are graded on how they perform against benchmarks. Wood wanted to run funds that focused on overall performance. The fund manager saw an opportunity with lots of innovation set to take off in the technology market.
People thought Wood and Ark Funds was risky in the beginning. Wood said people are starting to have the same thoughts about Ark Funds being too risky with its investments once again.
"The big risk is in the benchmarks, not what we're doing," she said