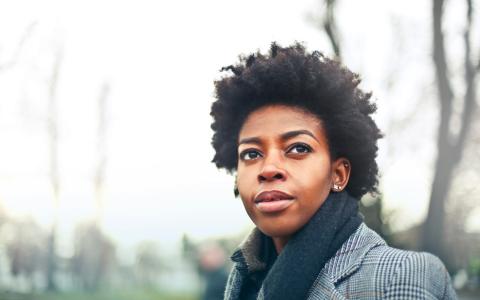 March 8, 2023
(Benzinga) - 2023 Wills & Estate Planning Study highlights the significant impact of inflation on views about estate planning, particularly among younger adults and Black Americans.
CHARLOTTE, N.C., March 6, 2023 /PRNewswire-PRWeb/ -- Caring.com, a leading senior living referral service and the nation's top site for senior care reviews, published its annual Wills & Estate Planning Study that explores the prevalence of estate planning in the U.S. and the reasons Americans do or do not engage in this end-of-life planning process. In the 2023 survey, responses from over 2,400 American adults indicated that only 34% have a will – albeit an increase of 3% since 2022 and 6% since 2020.
The study, which highlights the differences in attitudes towards estate planning among various age, socioeconomic and racial groups, found that inflation has had a disproportionately larger impact on younger Americans' views of estate planning. While 54% of young Americans (ages 18 to 34) say inflation changed their views on estate planning, only 32% of Americans ages 55 and older say their views changed.
Likewise, 35% of Black Americans say inflation changed their views on estate planning, compared to only 27% of Hispanic Americans and 25% of White Americans. Overall, 26% of all American adults now see a greater need to establish an estate plan due to inflation.
While many see a greater need for end-of-life planning, certain demographics are less likely to have an estate plan than in years past. Hispanic Americans are the least likely racial demographic to have a will, with only 23% saying they have an estate plan in 2023 – this is a decrease of 17% since 2022 and 39% since 2021. Additionally, findings show that young adults are nearly as likely as middle-aged adults to have a will – 26% of Americans ages 18 to 34 said they have a will, compared to 27% of Americans ages 35 to 54.
"Inflation is causing the public to think more about their financial futures, and for many people, this means that they are thinking about end-of-life planning," says Jim Rosenthal, CEO of Caring.com. "Yet we haven't seen a significant uptick in estate planning, with too many people simply putting off this crucial piece of financial planning. More education is needed to help Americans understand the importance of estate planning — and the consequences for their loved ones if they fail to do so."
The survey asked respondents without wills what would motivate them to create one – 41% said they are waiting until they have a health crisis, and 1 in 4 said nothing would motivate them to plan their estate. When those who do have a will were asked what prompted them to create one, 28% say retirement, 26% say death of a loved one, and 22% say family expansion.
Overall, we can see there is a significant disconnect between Americans' views on estate planning and their actions. While 64% of Americans say it is 'very' or 'somewhat' important to have an estate plan, only 34% have one. Likewise, more than 2 in 3 Americans say people should have a will by age 55 or sooner, though less than half of those ages 55 and older have one.
Other key highlights from this year's study include:
Younger Americans are 63% more likely to have an estate plan than in 2020.
Almost 1 in 3 Americans who make $80,000 or more cite family expansion like marriage or the birth of a child as their primary motivation for creating a will.
U.S. adults with a bachelor's degree are 15% more likely to have a will than in 2022.
Caring.com has conducted its annual Wills & Estate Planning Study since 2015 to educate American adults and raise awareness about the importance of estate planning. All 2023 figures, unless otherwise stated, are from YouGov PLC. The figures have been weighted and are representative of all American adults ages 18 and above with a total sample size of 2,483. The survey was conducted online, and fieldwork was undertaken between January 14th and January 18th, 2023. To review survey results, infographics, and estate planning basics, please visit https://www.caring.com/caregivers/estate-planning/wills-survey/.
ABOUT CARING.COM
With millions of website visitors, Caring.com is a leading senior living referral service and the nation's top site for senior care reviews. Founded in 2007, Caring's mission is to help as many seniors and their caregivers as possible through empathetic, expert guidance. Applying cutting-edge technology to this humane mission, Caring provides relevant senior care information and support, as well as comprehensive senior living and senior care directories for the United States, including more than 350,000 consumer reviews. Through a toll-free referral line at (877) 630-3480, Caring's trusted, nationwide team of Family Advisors — who are among the most highly trained, highly skilled, and knowledgeable experts in senior care — helps seniors and their families research and connect to the most appropriate services and support for their specific situations. For more information about our organization and our free services for seniors and their families, please visit http://www.caring.com/about and join with Caring on Facebook.
Media Contact
DENISE GRAAB, DIRECTOR OF REVIEWS PROGRAM & MARKETING
By PRNewswire
March 6, 2023