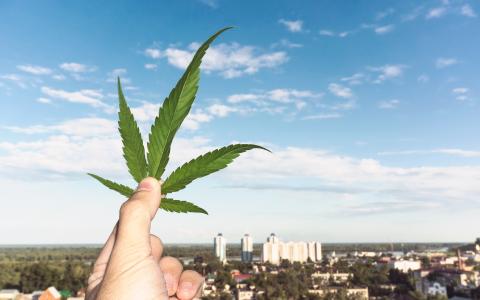 August 19, 2019
(New Cannabis Ventures) We have been very cautious on Cannabis exchange-traded funds, and the recent shockingly inept rebalancing on August 9th by ETF Managers Group Alternative Harvest ETF (MJ) raises our concerns even further. We wonder who in their right mind sells more than the average daily volume as the market is closing, especially on a Friday in the summer.
With the exception of just the large MJ and the Horizons HMMJ, no other ETFs have come even close to reaching critical mass. With the proliferation of new ETFs, it's likely going to make it increasingly difficult to do so. Take for example The Cannabis ETF, (THCX). The fund advised by and promoted by the CNBC regulars, brothers Jon and Pete Najarian. While its growth in assets has been better than some peers, they manage just $17 million after launching almost six weeks ago.
Most of these ETFs aren't really diversified, with heavy exposure typically to large Canadian LPs. For the most part, they have very little or no exposure to MSOs. So far, ETF managers have shown a weak understanding of the sector and their holdings, as they are typically fund managers rolling the dice on a new hot theme. Managers of passive index ETFs typically don't need to know much except how to replicate the index, but we think it is generally not wise to invest this way in such a dynamic industry where there are so many inefficiencies in pricing.
As a reminder, while the performance may be similar, the odd inclusion of companies that we think makes little or no sense has benefitted MJ due to the cannabis sector's weakness. When cannabis regains investor attention and the market turns, HMMJ should lead the way. Here are the returns over the past year for the two ETFs: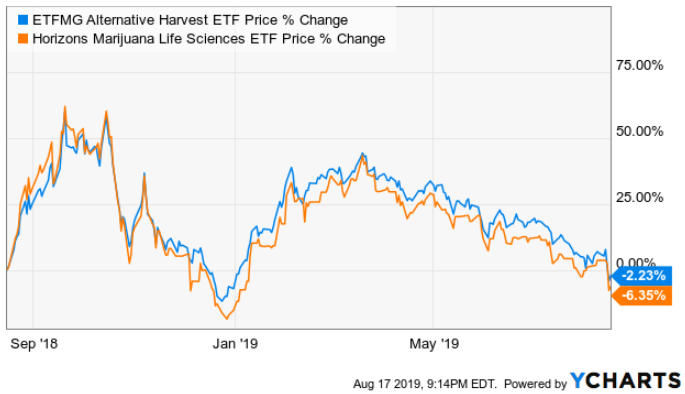 Also, as the ETFMG fiasco illustrates, some of these managers clearly don't understand liquidity and market impact. Fortunately for investors and unfortunately for the funds, this generally isn't a problem except for the very large funds, of which there are two. We have tracked HMMJ since their debut. Not only has their portfolio diversified, though it remains top-heavy with LPs, but we haven't seen them display incompetency as MJ has just done.
On paper, ETFs can sound like a good deal, and they are in some cases, like for an investor with limited financial resources. We aren't comfortable being enthusiastic about almost any of the ETFs. It's not a great option for most investors except those with small amounts to invest or those who don't want to spend a lot time researching individual companies.