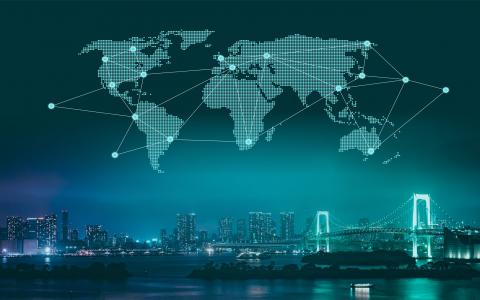 June 9, 2022
(Tech Native) - McKinsey's 2022 Global Insurance Report shows that 52% of the industry's global equity had a return on equity (ROE) lower than their cost of equity over the past five years. While most insurers predict premiums will continue to rise in 2022, following the 2020 pandemic-induced growth rate contraction to 1.2%, many non-pandemic obstacles remain in place, including changing consumer preferences and the rise of relevance-challenging advanced technologies.
Intelligent automation (IA) has the ability to upend this outdated model, replacing it with an effective and profitable alternative. By integrating IA into the claims, underwriting, pricing and distribution processes, insurance firms can improve margins and productivity, as well as customer and employee satisfaction.
Why is the insurance industry flailing?
The insurance industry is in a state of stagnation, struggling to maintain profitable operations. Fee transparency has made it easy for customers to seek out lower-cost options, while growing technology adoption has heightened price and speed pressures, fueling an increasingly competitive landscape.
Property and casualty insurers have struggled to reduce costs in recent years and the overall industry has seen an ROE slightly below cost of equity – with the exception of insurance brokers, which were the only segment to see positive economic growth. These oppositional forces are further compounded by the lack of growing demand in mature markets. The industry is increasingly dependent on price increases, rather than expanding client bases and new coverage offerings.
This changing growth model that relies on price increases is one of the industry's greatest threats moving forward. The sector needs to unlock latent customer demand, improve value creation and cultivate growth and innovation. Advanced technologies can be leveraged to accomplish this, resulting in lowered costs, optimized customer and employee experience, as well as improved decision-making and productivity.
Why has digital transformation become imperative for the industry?
The changing demands of the market require insurance companies to operate at increasingly faster speeds. As McKinsey reports, "What used to take years must now be done in months or weeks." Such rates of operation can be accomplished by leveraging the powers of intelligent automation. By integrating IA, insurers can reduce their turnaround times, take on higher volumes of applications and drastically reduce error rates, which are more common when human workers are left to conduct repetitive tasks. This gives employees time back and enables them to develop innovative strategies, focus on complex cases and offer tailored customer experiences.
This is especially important as the industry's competitive landscape has become a "fight for the customer." Consumers expect the convenience and ease of digital channels but still need the personalized service that only human workers can provide. This is where insurance firms can differentiate themselves – by striking the right balance between automation and tailored human service.
 The rapid growth of insurtechs – entities using technological innovations to maximize savings and productivity in the insurance industry – further illustrates IA's integrality to the industry moving forward. Their threat to traditional insurers is evidenced by global investment in them increasing from $1 billion in 2004 to $14.6 billion in 2021. Insurtechs offer digitally enhanced client experiences and tend to focus on the marketing and distribution segment of the value chain, along with property and casualty products. These behaviors signal value-adding areas to the rest of the industry. 
How does the insurance industry leverage the power of intelligent automation?
For many insurance companies, the transition away from legacy systems and siloed functions in the face of budgetary pressures can seem daunting. However, insurers can work with an automation partner to ease the process. Such partners enable them to make the most of their existing systems, using digital workers to operate between previously siloed systems and sync data between applications. This method allows insurance firms to incrementally dismantle their legacy systems, rather than being forced into an all-at-once approach.
Using this transitional automation strategy, tasks related to onboarding, data analysis, claims fulfillment and invoicing can still be automated, unburdening human workers and, in turn, promoting innovation and new revenue streams. This automation management will help insurers streamline the customer journey, settle claims faster and ensure compliance with the latest regulations. And, as the returns from IA initiatives free up more resources, insurance companies can further automate processes and deconstruct legacy systems, creating increasing value and returns.
Thomas Miller, a leading international insurance services provider covering 80% of the world's containers, worked with SS&C Blue Prism to integrate intelligent automation into its operations. It was looking for solutions that worked with its "low-volume, high-value" model and didn't require implementing costly new IT infrastructures. As a result, the company was able to see significant ROI, increase agility and resilience, process renewal applications 24 hours a day/ seven days a week, improve accuracy while reducing turnaround times, and give underwriters more time to focus on value-promoting work. This ultimately served to improve the customer experience, a key competitive differentiator in the industry today.
Although the demand for insurance is expected to continue to rise this year, especially in emerging markets, the industry's long-term longevity will depend on its ability to adapt quickly. Advanced digital technologies have the ability to either boost insurers' competitive edge or render them obsolete. The future relevance of the insurance industry will depend on its willingness and commitment to adapting to this changing environment.

By Eric Tyree
June 9, 2022
About the Author
Eric Tyree is SVP of AI and Innovation, SS&C Blue Prism. Blue Prism is the global leader in intelligent automation, transforming the way work is done. At Blue Prism, we have users in over 150 countries in more than 1,800 businesses, including Fortune 500 and public sector organizations, that are creating value with new ways of working, unlocking efficiencies, and returning millions of hours of work back into their businesses. Our intelligent digital workforce is smart, secure, scalable and accessible to all; freeing up humans to re-imagine work.