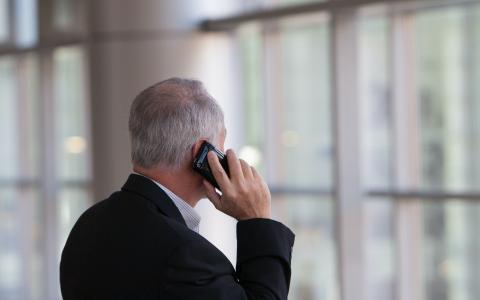 December 25, 2020
This year, there has been a decline in usual seasonal conventions. It's understandable. With everything that has happened over the last nine months, we've all cut back to the essentials. For some, that meant doing away with the usual holiday niceties. But since so many organizations have let go of those nice little "touches," there is an opportunity to provide your clients with that extra bit of energy that shows you care.
Take the time to call your clients between Christmas and New Year's Eve. Ask them about the family and there own celebrations. Relate to them about the struggles we've all felt this year and lend a kind ear. And, most importantly, thank them for being an important client.
In a year when most people aren't sending holiday cards, a kind phone call can make all the difference.
If you feel like you need an excuse to call them--and you don't, simply showing kindness is an act we don't practice enough--here are some ways to get the ball rolling:
A large portion of charitable donations are made at the end of the year. Check with your clients to see if any have been made and if there might have been a transfer of appreciated stock.

Gift tax exclusion rules means your clients can give $15,000 a year to as many people as they want, so you can ask if they gave any expensive gifts to family members this year.

Check to see if there is a need for tax selling. And then give them a call either way. It'll communicate to them that you're paying attention.

Or, just call to schedule their annual portfolio review.
Letting your clients know you're paying attention at this time of year can make all the difference.