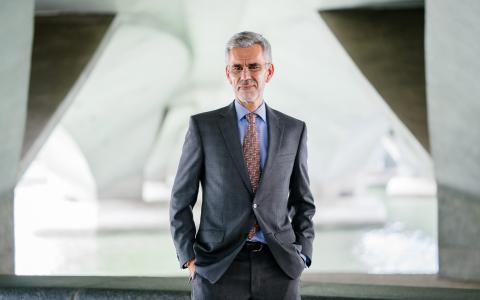 March 8, 2023
(The News Front) - Business succession planning is an essential aspect of any successful business, and business succession plan lawyer Yana Feldman (https://yanafeldmanlaw.com/practice-areas/estate-planning/business-succession-planning/) of New York Legacy Lawyers recently released an informative article on the topic.
Feldman shared insights on the importance of having a plan in place and how it can help prevent disruptions and disputes in the event of unexpected circumstances such as death, sickness, retirement, or other unforeseen situations.
According to the business succession plan lawyer, "A comprehensive business succession plan can help business owners preserve their legacy for generations to come. It's important to have a plan in place to ensure a smooth transition and avoid potential disputes or instability that can arise in the absence of a proper plan."
The article from the business succession plan lawyer explains that without a succession plan, a business's stakeholders can face several challenges, including family disputes, lack of resources necessary to buy shares of the deceased shareholder, and difficulty finding a suitable replacement for the departing shareholder, among others. However, with a tailored succession plan that addresses matters such as retention strategies, share transfers, estate planning, and institutional memory preservation, among others, business owners can ensure a smooth and successful transition.
As attorney Feldman explains, "Our team of experienced estate planning attorneys can help clients put together a plan that meets their unique business needs. We work with our clients to consult with employees, families, shareholders, and other stakeholders to create a personalized succession plan."
Business owners who delay succession planning can face significant risks and challenges that can adversely affect the business's future. However, with the help of a Business Succession Plan Lawyer, such as Yana Feldman, owners can identify areas of vulnerability, groom emerging talent, plan an exit strategy, and create individual estate plans that suit the business's needs.
Furthermore, the lawyers say that business succession planning can be a complex process, but with the aid of an estate planning lawyer, owners can prepare for unexpected events. These lawyers have the necessary knowledge to use different estate planning tools, such as a power of attorney, a Will, or a Trust, to create a comprehensive plan tailored to the needs of the business owner.
Unfortunately, many family-owned businesses delay succession planning to avoid difficult discussions within the family. However, with the help of business succession lawyers, owners can identify areas of vulnerability and groom emerging talent, plan an exit strategy, and create individual estate plans to suit the business's unique needs.
In conclusion, business succession plan lawyer Yana Feldman's article emphasizes the importance of business succession planning for business owners, especially family-owned businesses, and offers valuable insights on the steps necessary to ensure a successful transition. Business owners who want to protect their legacy and their business's future can schedule a consultation with the team at New York Legacy Lawyers.
About New York Legacy Lawyers:
New York Legacy Lawyers is a team of experienced estate planning attorneys committed to helping clients create personalized estate plans that protect their assets, their loved ones, and their legacy. Their team offers a wide range of services, including estate planning, business succession planning, special needs planning, and more. Contact New York Legacy Lawyers today to schedule a consultation.

By 
March 7, 2023