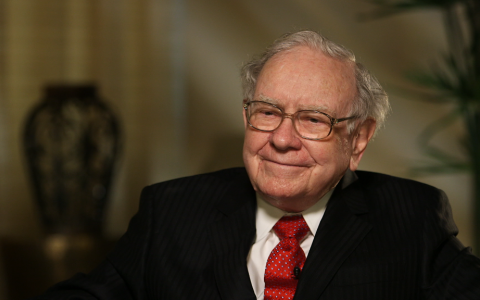 May 2, 2021
(NY Daily News) It's not a game to him.
Warren Buffett advised people to make safe, old-school investments Saturday and eschew wild market fluctuations, such as the GameStop craze that occurred earlier this year.
"I just want to tell you that it's not as easy as it sounds," Buffett said.
Buffett offered a slew of investing advice at Berkshire Hathaway's annual shareholder meeting, taking questions beforehand alongside his right-hand man Charlie Munger. The meeting usually draws thousands of investors to Buffett's hometown of Omaha, Neb., but this year's meeting was held by video conference.
"There's a lot more to picking stocks than figuring out what will be an incredible industry in the future," the billionaire investor said, noting that many car companies in the early 1900s failed, even though the automobile proved to be the way of the future.
While Buffett was largely reserved, Munger brought the piping hot takes, ripping Bitcoin and cryptocurrencies as "disgusting and contrary to the interests of civilization."
"Of course I hate the Bitcoin success," the 97-year-old billionaire said. "I don't welcome a currency that is so useful to kidnappers and extortionists."
Buffett, 90, also spoke about Berkshire's ownership of Chevron and other fossil fuel companies, saying he didn't see any moral quandaries.
"People who are on the extreme of both sides are a little nuts," he said, according to CNBC. "I would hate to have all hydrocarbons banned in three years. It wouldn't work. And on the other hand, what's happening will be adapted to over time."
Buffett said people would fare best buying old-school index funds, which are less volatile than individual stocks.