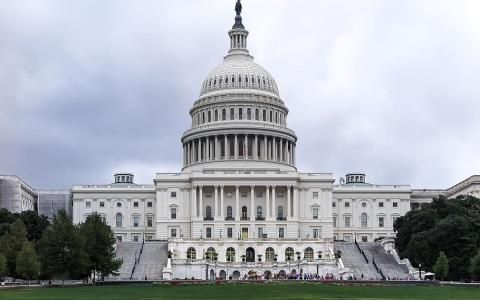 January 24, 2021
Brinker Capital has been one of the best observers of the way political developments affect market sentiment. Their most recent notes are excerpted below.
--------------------
The S&P 500 Index is up an extraordinary 16% since election day – November 3, 2020. As we think back on the past 10 weeks, we arrive at two primary catalysts for the market's remarkable run: dramatic breakthroughs on the COVID-19 vaccine front and a market-friendly election outcome of divided government, – as former Vice President Joe Biden won the Presidency, the Democrats retained the House and the Republicans (somewhat surprisingly) held the Senate. Well, at least that was the narrative until several days ago when Democrats flipped both Senate seats in Georgia, and with those seats, the Senate as well. 
So, if markets like divided government – and history shows the S&P 500 does best when DC is divided – why have equities not batted an eye following the Georgia Senate runoff elections?  Well, the $900 billion stimulus package President Trump signed into law a few weeks ago certainly boosted investor sentiment, but we also think Wall Street is coming around to the idea that a narrow majority for the Democrats in the House and a Senate split 50/50 makes for a pretty supportive political and policy construct for risk assets. Said differently, we think another stimulus package is quite likely, meaningful tax increases are less likely and a reordering of our economic and political systems – including expanding the Supreme Court – are off the table.  We may not have a divided government today, but we are pretty darn close, and we think that suits the market just fine.
Want to talk to Brinker's people to test the assumptions or just get a better sense of where they see the market going? The VIP Messenger is only a click away.