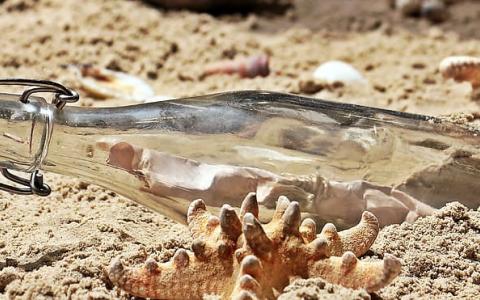 January 20, 2023
As a child of the 1970s and 1980s, I was a huge fan of the rock band The Police (I desperately wanted to look like and sing like Sting—I failed miserably on both fronts). While The Police produced a tremendous amount of hits in a very short period, including "Every Breath You Take" (which, by some estimates, is the most played song in the history of radio having been aired more than 15 million times), my favorite Police song was always "Message in a Bottle." So, in the spirit of "Message in a Bottle" and with an eye toward giving us investors something to lean on after a very tough September and a very tough third quarter – we are sending out an S.O.S. for the markets.
Sentiment: Investor sentiment just hit a historically bearish level, with just 17.7% of respondents to the September 21 2022 AAII Investor Sentiment Survey calling themselves bullish, a level of despondency not even seen during the Great Recession or the darkest days of the pandemic. When sentiment is this bearish, markets have historically been higher 12 months out.
Oversold: During the worst of the September selloff, only 15% of New York Stock Exchange stocks were trading above their respective 200-day moving average, a measure of extreme selling pressure and a data point that has typically only manifested at or close to a market bottom.
Seasonality: September has historically been, by a wide margin, the worst month for the S&P 500. And while we are in the final month of the seasonally weak stretch of the year marked by "Sell In May And Go Away," markets tend to do well into year-end (particularly in mid-term election years, once election day has come and gone) and early in a new year.
These are challenging times for owners of US equities, as markets struggle in the face of still historically high inflation, a very hawkish Fed, and an extremely unsettled geo-political backdrop. Ultimately, fundamentals – think earnings and interest rates in particular – will drive market returns. That said, investor sentiment is historically bearish, markets have endured a tremendous amount of selling and the calendar is about to turn in the market's favor. Those are all positive data points that we can lean on as we move into year-end