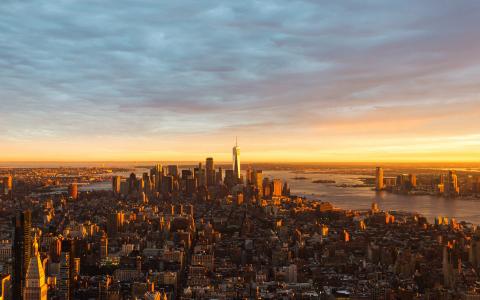 August 4, 2020
Celebrity investments are common practice within the sports and entertainment industry. From Ashton Kutcher to Serena Williams, celebrities have invested in startups ranging from Uber to HR software company Zenefits. As celebrities navigate the investment landscape, Denise Lambertson, chairwoman of LMS, and her team have developed a boutique venture fund, Constellation Capital. Having a unique business model, the Fund not only includes traditional investors such as angel investors and family offices but also includes 16 limited partners consisting of actors, professional athletes and influencers. Among the limited partners are Sofia Vergara, Hollywood actress, and Ndamukong Suh, NFL player for Tampa Bay Buccaneers. The Fund has extended to raise $25 million in capital.
Since its first investment into a multi-category consumer products brand The New Primal (TNP), in 2019, the Fund has witnessed immediate success. Having built a relationship with the TNP team as their agency partner at LMS, the brand allowed the Fund to participate in an oversubscribed investment round. Since then, retail door count and annual revenues have both more than doubled. 
"The Fund was something that all of a sudden a bunch of people in my professional life started recommending that I do," Lambertson comments. "Even better, they were asking me, 'why don't you have a fund? It had never occurred to me to do that."
Lambertson's foray into the entertainment industry came when an opportunity presented itself as Madonna's executive assistant. Six years later, she ventured out and started consulting for startups, which quickly turned into her founding an influencer and social media agency with partners Tim Lambertson and Kelli Reyes. Four years ago, Lambertson orchestrated the partnership and investment between Beyonce and WTRMLN WTR, which changed her career trajectory and vision of the agency. That deal laid the foundation for the Fund. 
A conversation with an advisor reframed her mindset in regards to venture funds. Lambertson explains, "he said, 'Denise, through your agency, you are sourcing the best new companies because you work with startups. You're identifying winners, and you're taking a portion of your fee in equity. Then you're adding enterprise value along the way. You need to reframe your thinking. You actually have the fund, just without the capital.' That inspired the conversation between the two of us where he was explaining to me that access and leverage is a big part of the venture funds angle." He helped her understand that access to the best deals and leverage to negotiate strong terms are two of the most significant parts of a venture fund. Additionally, she and her team had expertise in marketing and early-stage businesses. 
"Clients, especially ones that are at startup and growth stage, need more than money to succeed," Reyes states. "They need insights and expertise from different fields to grow into something bigger. Through partnerships with Constellation Capital, we are able to provide insights due to our extensive knowledge of marketing over the past decade."
Within a couple of months of that conversation, the LMS team had done the preliminary research and began to organize and secure the Fund's baseline. Vergara encouraged Lambertson from the beginning to start the Fund. "I am very proud to be the anchor investor in Constellation Capital," she comments. "The companies that we are investing in are one step ahead and changing the world for the better. Denise has been sharing these kinds of opportunities with me for many years. She understands how entertainment and startups intersect."
Currently, the Fund invests in early-stage consumer brands that are good for the body and good for the world. Specifically, the team is looking for disruptive startups that are likely to be acquired by more prominent brands. Lambertson and her team established a portfolio construction strategy, which means that they can invest in everything from pre-launch companies up to Series C or D funding rounds. Additionally, Lambertson brought on Ben Nazarian as a partner. Nazarian's background includes managing partner at Omninet Capital, LLC, and cofounder and CEO of Theragun. 
The limited partners of the Fund have full access to the Fund's investments. Each of them has different levels of interest in participating in decisions and being involved. "We make it available to everyone," Lambertson smiles. "When they come on as an investor, we asked them to tell us their opinion of the products before investing in them. We are not required to get their permission, but I certainly want everyone's opinion that's willing to give it to me."
The key to Lambertson's success is her ability to develop and foster meaningful relationships. She calls her strategy the no agenda networking, which consists of the following mindset:
Make it a point to reach out to people you met along the way to schedule coffee and catch up without needing anything from them.
Make powerful introductions. Use those introductions to display the value that each individual brings to the table and the reasoning for the introduction. 
Do favors for people to build a positive reputation and develop trust. When entering a situation, think of what you can do for the other person.
"Constellation Capital gives us the opportunity to help support great founding teams, grow brands from an even earlier stage and maintain that relationship long term," Tim concludes. "We now have this incredible opportunity to use our collective knowledge from the LMS Agency to help guide our partners where needed and to make a profound impact on their businesses."
This article originally appeared on Forbes.