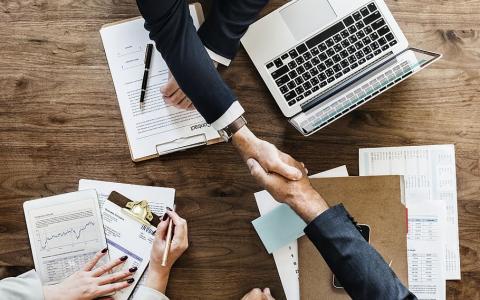 May 31, 2021
(Benefits Pro) Advisors offering a financial wellness program that engages plan participants can set themselves apart from their peers and solidify long-term relationships with plan sponsors.
Because retirement is just one aspect of overall financial health, advisors' roles are changing. Plan sponsors are seeking advisors who deliver more value.
Improving participant financial health delivers value by reducing employee financial stress–a proven contributor to absenteeism, health problems and lowered productivity.
Engagement is one of the biggest issues with financial wellness programs. A recent Bank of America Merrill Lynch survey found that only a third of employees participate in a financial wellness program when it is offered.
Engaging financial wellness programs should include these components:
Interactive tools
When it comes to personal finances, participants who know the least about the topic often feel as if they know the most. This effect, known as the Dunning-Kruger effect, happens when people don't know what they don't know.
In other words, if they have not heard of compounding interest or do not understand how it works when saving for retirement, they do not realize how little they know about it. It is only when they are given a way to see that they are deficient in an area that they see a need for more information.
A financial wellness program with compelling components like behavior assessments will entice and engage participants. Other valuable interactive tools include retirement and home affordability analyzers, student loan snapshots, budgeting tools and more.
Information on an as-needed basis
In addition to not knowing they have a deficit in a given financial area, plan participants are unlikely to seek out information until they need it.
For example, 1 in 4 Americans do not have sufficient emergency savings, and 59% could not cover a $1,000 emergency with savings. However, studies show that people are unlikely to think about having emergency savings until they need it.
To increase engagement, it's important to choose a financial wellness program that can be configured to meet the needs of all plan participants at all levels of financial health and in all stages of life.
Incentives
Providing external motivation is a good way to increase participation, because people are unlikely to start something new if they don't see an immediate benefit. An incentive, such as money or prizes, is a tangible, immediate benefit.
Engagement with financial wellness programs that offer incentives is markedly higher than those that do not. An Enrich case study showed that an incentive program increased engagement substantially:
Sessions per month: 50% increase
Pageviews per month: 258% increase
Pageviews per session: 139% increase
Average time per session: 75% increase
Gamification
Studies show that gamification increases participation and motivation, and four out of five employees find programs with gamification to be more engaging.
Incentives and gamification go hand-in-hand, which is why finding a financial wellness program that offers both is essential for the best return on investment for your clients. Look for financial wellness programs with gamification elements such as: achievements, badges, bonus, certificates, countdowns, leaderboards and points.
Offer what participants want
One of the biggest disconnects with financial wellness engagement is that plan sponsors don't always know what participants want. The 2019 Workplace Benefits Report found that employers want financial wellness programs that focus on budgeting, retirement benefits, health care coverage and overall employer benefits.
However, the report found that employees want programs focusing on:
Steps to take to become financially free
Saving for the future
Personalization
Financial assessments
Ability to track and measure progress
If your client's financial wellness program isn't focused on the right things, then their participants are less likely to engage.
Advisors can help plan sponsors define their financial wellness goals and encourage the use of surveys to determine what participants want and need in a financial wellness program.