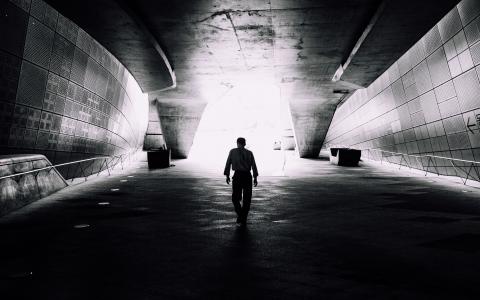 March 16, 2023
(BusinessNews) - Jeffrey Gundlach – an American businessman and founder of DoubleLine Capital – thinks the US Federal Reserve will raise interest rates by 25 basis points next week.
According to him, this will be the last hike, believing that the central bank will switch to other anti-inflationary efforts.
The end of Fed growth policy?
In a recent interview for CNBC, Gundlach (better known as the "Bond King") predicted that the Federal Reserve would raise U.S. interest rates on March 22. The US will implement a small rate hike amid the ongoing banking crisis.
"I think, at this point, the Fed is not going to 50. To protect the credibility of the central bank, they will probably increase rates by 25 basis points. I think this will be the last increase.

- Jeffrey Gundlach, Source: CNBC
The collapse of major US banks, including Silicon Valley Bank and Signature Bank, has sparked panic among local investors and consumers, who are wondering how the Fed will respond to the catastrophe. Gundlach believes the institution will stop raising interest rates (earlier than some forecast) and focus on other means to combat inflation.
"It's really throwing a wrench [Fed Chair] Jay Powell's game plan," he said.
According to estimates from CME Group, most traders see the Federal Reserve announcing a 0.25% interest rate hike, while less than 15% think there will be no change.
Others, such as the founder of Skybridge Capital – Anthony Scaramucci – previously said the central bank would stop raising rates once US inflation eased to 4-5%. The latest CPI numbers seen at 6% YoY beat previous expectations and prompted a mini-bull run for the crypto market. Bitcoin rose to almost $26,500 yesterday (CoinGecko data), a level not seen since June last year.
Gundlach's Pessimistic View on BTC
The American shared his stance last summer, saying that the state of the cryptocurrency market does not look "positive". He expects an intensification of the negative trend and an eventual drop to $10,000 for BTC:
"It looks like it is being liquidated, so I am not bullish on bitcoin at $20,000 or $21,000, I would not be surprised at all if it goes to $10,000."
Despite its disappointing price performance in the following months (compared to 2021 valuations), the primary cryptocurrency never quite reached the predicted levels, falling to $15,700 in November during the FTX crisis.
With the start of the new year, it moved north and is currently about 50% higher than the figures registered on New Year's Eve.