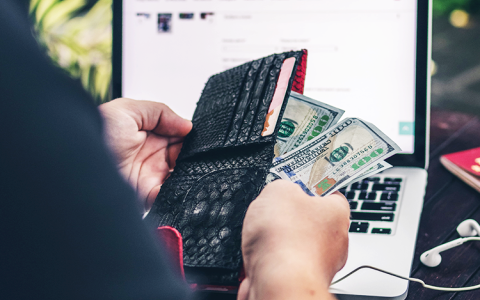 May 26, 2023
(Bloomberg) - The three-year run of investors pouring cash into stocks has run out of steam, according to a note from Bank of America Corp.
Strategist Michael Hartnett cited data on Friday that showed investors are taking money out of stocks and putting it into money market funds and bonds. Stocks saw outflows of $3.9 billion in the week through May 24 — a third straight week of redemptions that means that flows are now flat for the asset class in 2023, according to a note from the bank citing EPFR Global data.
About $756 billion has entered cash funds so far this year — the biggest addition since 2020. And as more of the effects of the Federal Reserve's interest-rate hiking campaign feed through to markets and financial conditions tighten, "we expect another bout of risk-off to return late June," Hartnett wrote in the note.
After rallying more than 8% in the first four months of the year, the S&P 500 has meandered in May as the US faces a debt default and concerns about a recession grow. Stock-index futures inched higher Friday as Republican and White House negotiators reportedly moved closer to an agreement to raise the debt limit.
The picture for equity flows in 2023 is starting to look very different to the pattern of recent years. Equity funds recorded inflows of $175 billion, $949 billion and $182 billion, respectively, in the past three years, the BofA strategists said.
Hartnett, who correctly predicted the stock slump last year, has recommended selling the S&P 500 at 4,200 — about 1% above the index's last close.
Not everyone agrees. Citigroup Inc. strategists on Friday raised US stocks to neutral because of the expected boost from artificial intelligence, the likelihood that Federal Reserve interest-rate hikes are drawing to a close and resilient economic growth.
Other highlights from the Bank of America strategists' note include:
Global bond funds saw a ninth straight week of inflows at $9.5 billion

US equity funds had outflows of $1.5 billion, while $1.9 billion left European stocks

By style, US large-cap and small-cap funds attracted inflows, while money flowed out of growth and value funds

Tech led sectoral inflows with $500 million, while energy and materials had the biggest outflows
(Updates with US stock futures in fourth paragraph.)
By Sagarika Jaisinghani
With assistance from Michael Msika