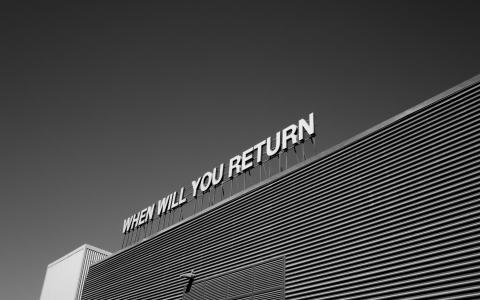 November 30, 2022
(Bloomberg) - Bank of America Corp. is still a believer in the Fed pivot, even as monetary officials signal their resolve to keep policy tight next year to crush still-elevated inflation.
Strategists project the Federal Reserve will be forced to slash interest rates in late 2023 in order to offset a weakening labor market -- a move that would help normalize a key segment of the Treasury yield curve.
Thanks to aggressive rate hikes, short-dated yields have eclipsed those on longer maturities since the middle of the year, a phenomenon known as inversion and one with a famously long history of accurately presaging an economic downturn.
BofA sees lower yields and flatter curves ahead as the Fed begins to ease monetary policy. It reckons both two-year and 10-year bonds will trade at 3.25% by end-2023, before this crucial segment of the yield curve turns positive in 2024.
"That's obviously a very sharp contrast to where we are today, where you have 75 basis points of inversion on the 2s10s curve"," said Mark Cabana, who heads up BofA's US interest-rates strategy, in a media call tied to the bank's 2023 outlook.
It signals another roller coaster year for investors in the world's biggest bond market. Right now the two-year-10-year spread has succumbed to an extreme degree of inversion, recalling levels last reached in the early 1980s when then-Fed Chair Paul Volcker embarked on an aggressive tightening campaign to kill inflation -- a stance that took the economy down with it.
Policy sensitive two-year Treasury yields exceeded 10-year rates by about 74 basis points on Tuesday. The spread touched 81 basis points the prior session, a level last seen in 1981. The inversion has deepened as traders ramped up how high they expect the Fed to lift rates. The market now sees the so-called terminal rate reaching around 5% toward mid-2023, in what would constitute a material tightening of financial conditions as Fed Chair Jerome Powell bids to tame inflation at decade-highs.
BofA says signs of an economic slowdown may emerge around the end of the first quarter. At that point, the central bank would likely keep its benchmark rate steady for at least six months -- before embarking on interest cuts at end of 2023 while concluding the unwind of its balance sheet.
"Where we're probably most out of consensus is with regards to our forecast at the front-end of the rates curve, where we're going to see cuts get priced in and reflect a Fed that feels like they can begin to move back close to neutral over the course of 2024," said Cabana, a widely followed interest-rates strategist on Wall Street.
BofA economists reckon the monetary authority will likely ramp up rates to as high as 5.25% by March at which point economic growth will deteriorate thanks to a weak labor market. Yet the risk remains that the inflation menace will stay the Fed's hand -- and keep the yield curve inverted.
"Playing for higher inflation has been a winner over the last couple of years," Cabana said on the call. "And we do see risks that inflation continues to remain somewhat sticky in the future."

By Alexandra Harris and Leda Alvim