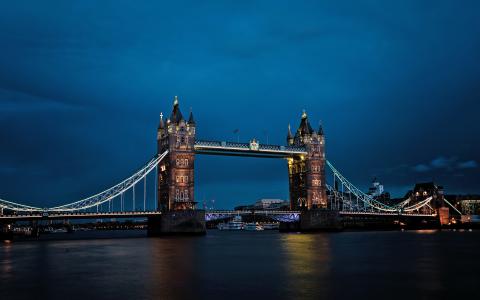 November 17, 2021
(Bloomberg) - Bank of England Governor Andrew Bailey hit back at critics who accused him of misleading markets before this month's interest rate decision, saying the fault lay with traders.
Investors took his "conditional" statements on the direction of interest rates at a G-30 conference on Oct. 17 and turned them into "unconditional views of the world," Bailey told lawmakers on the Treasury Committee on Monday.
Markets moved sharply after the governor said the BOE would "have to act" to curb inflation if price expectations started rising rapidly. Within days, investors had moved from not expecting a change in borrowing costs to pricing in a certain move in November.
The BOE left rates unchanged at 0.1% at its last meeting on Nov. 4. After the shock vote, furious traders were quick to label the governor an "unreliable boyfriend" -- a tag first used on his predecessor Mark Carney after he signaled a rate rises and failed to deliver.
'Pathetic Communication'?
Peter Kinsella, head of currency strategy at Union Bancaire Privée, a Swiss bank, described Bailey's guidance as "pathetic communication" after the vote.
Asked on Monday by Anthony Browne, a Conservative member of the Treasury Committee, what happened with the "dis-juncture between the messaging the market" and whether that made Bailey another "unreliable boyfriend," the governor was unapologetic.
"I did not say we will be raising rates in November," Bailey said. "It was a conditional statement about my concern that we have reached a point with some commentators where they believe central banks, faced with a choice between supporting activity and meeting an inflation target, always choose the former."
"As a point of guidance in terms or re-emphasizing the primacy of the inflation target … I thought it was critical we put our foot down at that point."
He said traders and investors had been the outliers and not the BOE or the broader economics profession, laying the blame squarely with those who make money off the words of policy makers. He hinted that the backlash may have been prompted by losses they bore.
'Very Fine Call'
"The vast majority of market participants took the same view as us -- that it was a very fine call. A poll of market economists in the lead-up to the meeting was 23-22," Bailey said.
"Markets have to take conditional statements and convert them into unconditional views of the world. That's what they do. Some institutions took very big positions, and some of them have lost out. Some have gained. Some feel better than others."
Philip Shaw, U.K. economist at Investec, said the governor had been negligent by letting markets assume a rate rise was a done deal.
"It is not the bank's job to spoon-feed markets, but it is the Bank's job not to mislead the market," he said.
Bailey's guidance had real world consequences. Several U.K. high street banks withdrew their cheapest mortgage deals after the remarks at the G-30. Mortgage rates are based on market prices.
By Philip Aldrick