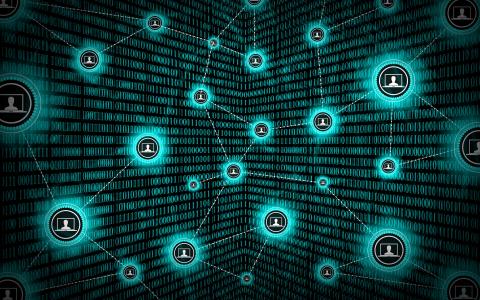 January 24, 2023
(Insurance Business America) - Blockchain has frequently been touted as having the potential to revolutionize the financial services industry. The technology has a wide range of potential applications, but will 2023 be the year it finally changes the game for insurance?
Perhaps most frequently associated with cryptocurrency, blockchain is a decentralized digital ledger that records transactions and tracks access across a network of computers.
Blockchain has the potential to create an environment of trust for insurers by providing a network with controlled access and a way to share valuable information securely, according to Marlene Dailey (pictured), financial services senior analyst at RSM US, a tax, audit, and consulting firm.
"The great thing about blockchain is that it can have a transformative impact for the insurance industry," said Dailey.
"So many insurers today are still slow to adopt this technology, but we are starting to see more and more companies create different proofs of concept and start to leverage blockchain in different ways."
Dailey, who has 20 years' of insurance industry experience, said the most significant application of blockchain so far has been around parametric triggers.
"If you have a flood or high wind, a policy could be triggered via a smart contract without any human involvement," she said.
"If you meet all the parameters, then you could be paid immediately through the blockchain."
Smart contracts are self-executive programs stored on a blockchain that run when predetermined conditions are met, which make them valuable for parametric insurance products.
What are the benefits of using blockchain in insurance?
Many insurers are taking interest in blockchain technology to leverage real-time data to provide faster, cheaper solutions, according to Dailey, who said there could be significant benefits to using blockchain:
Transparency
Because of the decentralized and open nature of blockchain, anyone can see any transaction logged into the database. When claims are moved to a block-chain based ledger shared among carriers within a peer-to-peer network, they cannot be easily be modified. Insurers in the linked network can access historical claims information quickly and accurately.
"Using a blockchain, insurance companies share a trusted, single source of truth that can eventually reduce fraud and make managing claims much easier," Dailey said.
Accurate risk rating
Insurers and reinsurers sharing access to blockchain ledger can access data related to policies, premiums, and loss history, which helps to simplify the underwriting process.
Task automation
All smart contract-related processes can be automated and rendered securely using a blockchain, eliminating the need for human intervention in a claim. This efficiency could lead to cost savings for the insurer, which could translate to lower premiums over time. On the claims side, blockchain can empower straight-through processing and initiate faster payouts for policyholders.
What are the challenges with using blockchain in insurance?
The core challenge for companies adopting blockchain technology is getting clean data.
"I always say data is like oil – unless refined, it has no value," said Dailey.
"That's where I think a lot of insurers will find challenges, because while they understand the technology and they're making those investments in blockchain, cleaning data or extracting data from multiple legacy systems can become risky."
Insurers also run the risk of regulatory uncertainty. Understanding how regulation could impact the legality of smart contracts is still unclear.
Finally, cybersecurity is a significant concern. Though blockchain can provide many security benefits, it isn't fully secure by default. Closed or private blockchain networks are considered safer compared to public blockchain networks that allow any user to join.
But threat actors could send phishing emails to obtain parties' private encryption keys, which allows them to create illegal transactions on a closed blockchain. They could also exploit weak endpoint security to access data stored on parties' devices.
"As companies expand their digital footprint, cybersecurity always going to be an issue," Dailey said.
How can insurers leverage blockchain technology?
Companies that want to incorporate blockchain into their growth strategy may want to look to third-party providers that specialize in implementing emerging technologies.
"The number one thing I'd say to insurers is they don't have to do it alone," said Dailey. "It starts with the data cleanse – that's probably the trickiest part when it comes to insurance.
"A lot of companies still have multiple legacy systems. Figuring out how to extract that data without impacting any of the financials, as well as adhering to regulatory compliance is always a challenge."
Adopting new innovations always comes with risks. But Dailey believes the time is ripe for more acceptance of blockchain within insurance.
"I think customer demands are changing. Everybody wants things at their fingertips," said Dailey. "Insurance is no longer competing with other insurance companies, they're competing with retailers that are able to provide 24-hour service and immediate payments, so I think you're going to see more and more growth in leveraging smart technology."
Do you think the industry will see higher blockchain adoption this year? Leave your thoughts in the comments below.

By Gia Snape
January 24, 2023