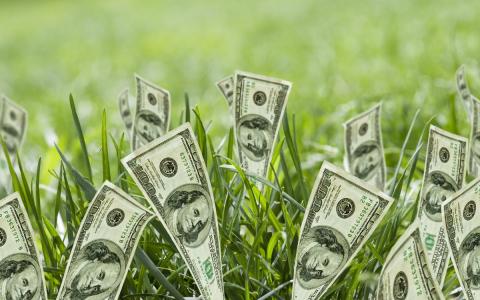 July 18, 2021
Scott here: this story from Texas News Today provides a great glimpse of just how big the BlackRock footprint has gotten and how even its smallest model adjustments are moving the market as a whole. The good news is that they've signed up for a strategist profile in the mid-year America's Best TAMPs update so you'll be able to see exactly what they're doing and incorporate the best of it into your clients' portfolios. And if you're a strategist who wants one of the last spots alongside BlackRock, there's still time to see if you'd make a good fit.
The iShares GSCI Commodity Dynamic Roll Strategy Exchange Traded Fund was a relatively small piece of BlackRock's larger asset management suite tracking futures contracts related to commodities ranging from energy to metals to agriculture.
But according to FactSet data, the fund received over $1 billion in new funding in the last week of May, more than doubled its assets under management in the process.
The answer to why so much money has flowed into the fund is not because Wall Street traders are worried about inflation and have helped drive idle money into commodity investment.
According to those familiar with the matter,  BlackRock simply instructed brokerage firms and other financial platforms to modify a set of "model portfolios" to include this fund.
A model portfolio is a ready-made fund combo offered to everyday investors through financial advisors and brokerage firms, who can design their own model portfolios or rely on guidance from fund companies such as BlackRock.
The May surge in the BlackRock fund shows how powerful that guidance is. BlackRock tweaked several models. It caused a wave of buying and selling. And the rest is history.

Approximately half of new money flowing into the ETFs within the $9 trillion asset management complex come in via the models. This is the new status quo.