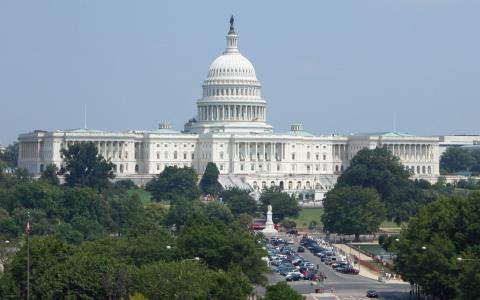 November 20, 2023
BlackRock, a leading money management firm, is undergoing strategic changes in its team responsible for liaising with government officials and regulators. This restructuring comes as the United States gears up for a presidential election and as BlackRock continues to navigate heightened scrutiny from lawmakers.

John Kelly, BlackRock's Global Head of Corporate Affairs, detailed these changes in a recent internal memo. The firm is seeking new leadership for its US Government Affairs and Public Policy in Washington, DC, and for State Government Affairs. The latter role focuses on managing relationships at the state level, particularly in key capitals.

Kelly highlighted the unique challenges BlackRock faces in the current U.S. political climate. With a $9.1 trillion portfolio, the firm is confronting increasing reputation pressures and a complex array of policy issues that are constantly evolving. Kelly stressed the necessity for BlackRock to adapt its strategy and allocate more resources to meet these challenges effectively.

This strategic shift, which includes a reshuffle of roles and a rebranded Government Affairs and Public Policy group, reflects the intense public scrutiny BlackRock is under. In recent years, particularly from Republican lawmakers and state finance officials, the firm has faced criticism over its environmental, social, and corporate governance (ESG) investment criteria. Critics argue that BlackRock's ESG focus, which includes addressing climate change and promoting workforce diversity, might compromise investor interests. The firm's significant voting power on behalf of investors has also been a point of contention.

A concerted campaign across states like Florida, Texas, Louisiana, and South Carolina has targeted BlackRock and its CEO Larry Fink, particularly over their ESG strategy. The firm has responded by emphasizing its fiduciary duty to prioritize clients' interests without advocating for political or social outcomes. Despite this defense, the ongoing saga has brought considerable mainstream attention to BlackRock, causing internal frustration and public challenges, including a hearing with Texas Republicans.

In a Bloomberg interview, Fink expressed that the personal nature of recent attacks marked a first in his career. This increased scrutiny has necessitated a reorganization of BlackRock's policy group.

Key positions within this group are being redefined to align with the firm's current needs. Samantha DeZur is appointed as Head of Regulatory Affairs and Capital Markets Policy, Joanna Cound as Head of International Government Affairs and Public Policy, Rachel Barry as Chief Operating Officer of Global Corporate Affairs, Kate Fulton as Head of Industry Affairs, and Bryan Wood as Head of Federal Government Affairs. The policy group, consisting of around 40 members, with approximately 25 under Cound's leadership, focuses on international policy.

Furthermore, BlackRock might encounter new regulatory hurdles. Recent announcements from U.S. financial regulators indicate plans to increase oversight of asset managers and other non-bank institutions like private equity funds. For years, BlackRock and its peers have lobbied against being classified as globally systemically important financial institutions, a designation that brings heightened regulatory scrutiny.