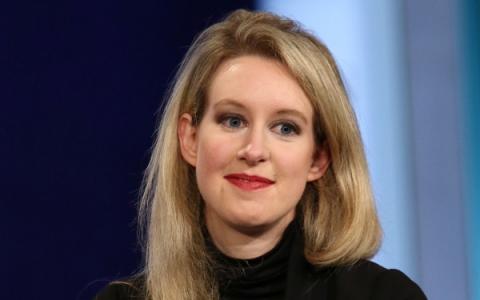 November 26, 2019
(24/7 Wall St) WeWork's co-founder and former chairman Adam Neumann received $1.7 billion in stock, credit, and fees to step down as head of the company. He is one of many executives to receive a "golden parachute" — and now he also ranks among the world's many billionaires. Once someone attains their status as a billionaire, it is incredibly rare that they lose it. 
The ultra-rich are typically able to diversify their wealth and protect themselves from economic instability (this is how the wealthy protect their assets in a recession.) But there have instances where some billionaires have gone broke — with some losing their money, and the more dishonest ones also losing their freedom.  
To determine the billionaires who have gone broke, 24/7 Wall St. researched reports from financial outlets such as Forbes, Business Insider, and others about people who had a personal net worth of close to $1 billion or more who either filed for bankruptcy or lost the vast majority of their wealth due to poor investments, government seizure, or other legal action. In several cases, the billionaires had been indicted for financial impropriety or forced to file for bankruptcy, but died before their wealth could be seriously impacted. 
The billionaires who went broke do not seem to have much in common on the surface. Most made their fortunes in different ways — banking, hedge funds, oil, biotech, and even umbrellas. They also hail from many different countries, including the United States, Brazil, Iceland, India, and others. Still, a great many of the billionaires have one key thing in common — they ran their own company with great success but lost their fortunes once they were caught breaking the law. 
These former billionaires who lied to shareholders, cooked the books at their companies, or outright stole money from their investors often landed in prison. In fact, many corporate leaders ares still being caught committing crimes. 
1. Elizabeth Holmes
Elizabeth Holmes was once on the cover of Forbes for founding a revolutionary startup worth an estimated $9 billion. Now, she is facing fraud charges. Holmes claimed her company, Theranos, was developing a revolutionary process to test for hundreds of diseases and conditions with just a few drops of blood, even though it was nowhere close to delivering this technology. Holmes now faces up to 20 years in prison on nine counts of wire fraud and two conspiracy counts related to defrauding investors, doctors, and patients.
2. Bernie Madoff
Bernie Madoff will go down as one of the most infamous scammers in history. Madoff ran the largest Ponzi scheme of all time, swindling an estimated $17.5 billion from investors. Trustees have reportedly recovered $13 billion of the stolen money. Madoff is currently serving a 150-year federal prison sentence.
3. Allen Stanford
Though Allen Stanford is not as well-known as Bernie Madoff, he gained and lost his fortune the same way — a Ponzi scheme. He defrauded about 18,000 people, many of them retirees, out of their savings. His scheme reportedly took in over $7 billion. Stanford's net worth since dropped to zero. He was sentenced to 110 years in prison for his role in the scheme. Unlike with Madoff, however, Stanford's victims have recovered none of their money.
4. Eike Batista
Once the world's seventh richest man, oil billionaire Eike Batista was the face of Brazil's booming economy in 2012. Bastista's business affairs began to unravel when his oil company, OGX, could not keep up with his promised production, and investors pulled their money. His fortunes further declined as Brazil's economy went into a tailspin, and Batista filed for bankruptcy.
Investigators eventually discovered Batista was involved in a kickback scandal that took down many of Brazil's most prominent politicians, and they charged him with money laundering. He was sentenced to 30 years in prison.
5. Sean Quinn
Sean Quinn was once Ireland's richest man, with an estimated net worth of over 3 billion euro. He grew his family quarry and diversified into different businesses like manufacturing, real estate, power plants and more. Quinn lost control of his business empire after a bad investment in the Anglo Irish Bank. Quinn tried to salvage the bank's fortune by taking money out of his insurance company, but its stock was in freefall. The bank had to be bailed out by taxpayers, so the government assumed control. In 2011, he claimed that his assets were worth less than £50,000 and filed for bankruptcy.
6. Björgólfur Gudmundsson
In 2008, Björgólfur Gudmundsson was the chairman and primary owner of the second largest bank in Iceland. As the 2008 financial crisis took its toll on banking systems worldwide, the banks collapsed and was taken over by the Icelandic government, wiping out all of Gudmundsson's fortune. He declared bankruptcy, admitting he was hundreds of millions of pounds in debt. Gudmundsson had to sell London's West Ham United, the Premier League soccer team he owned.
7. Aubrey McClendon
Aubrey McClendon was reportedly worth $1.2 billion as the co-founder of major oil and gas company Chesapeake Energy. He may not, however, have earned his fortune honestly. In 2013, he was indicted on federal charges of unfairly manipulating bids for drilling rights. The next day, McClendon died in a car accident, which some have speculated was a suicide. Though McClendon was personally wealthy at the time of his death, many people and companies that he worked with are still dealing with the fallout of his dealings. Private equity firm EMG reportedly stands to lose billions on the deals it did with McClendon.
8. Vijay Mallya
The owner of India's Kingfisher Airlines who once had a net worth estimated at $1.5 billion, Vijay Mallya accumulated massive amounts of debt to try to support the business. He was accused of money laundering and fraud, to the tune of $1.3 billion. Pursued by creditors, Mallya fled India for the U.K., where, as of 2019, he is in a prolonged court battle against a 2018 ruling that he should be extradited to India.
9. Adolf Merckle
Adolf Merckle grew his small family business in Germany into a vast corporate empire with more than 100 companies and 100,000 employees. In the process, his net worth grew to over $9 billion. But his investment company fell billions of euros into debt, and Merckle personally lost hundreds of millions of euros shorting Volkswagen shares. That, along with a worldwide recession in 2008, forced Merckle to consider bankruptcy. The financial strain seems to have taken its toll on Merckle, and he took his own life in 2009.
10. Patricia Kluge
In the 1980s, Heiress and socialite Patricia Kluge was married to the richest man in America — media mogul John Kluge. They divorced in 1990, and Patricia's settlement included Albemarle, a Virginia estate and winery. She founded Kluge Estate Winery and Vineyard and saw success. She also developed a luxury subdivision near Albemarle. When the housing crisis hit, however, everything came to a halt. The houses were unfilled, and Kluge was forced to sell the estate for a fraction of the asking price to service her debts.
11. Bernie Ebbers
WorldCom appeared to be a thriving telecom company in the late 1990s, and the company's CEO, Bernie Ebbers, at was worth as much as $1.4 billion — but much of that success had been a sham. Billions in WorldCom's profits were improperly recorded for the wrong year, and billions in expenses were classified as investments, grossly inflating the company's profits. All in all, WorldCom's books were off by $11 billion. The company is now defunct and Ebbers is serving a 25-year prison sentence. He was recently accused by prosecutors of faking dementia to try to secure an early release.
12. Huang Wenji
In 2017, Huang Wenji was the chairman of China Jicheng Holdings Ltd., an umbrella manufacturing company. Wenji had an estimated net worth of $1.9 billion, based on the valuation of the company, which Wenji and his wife owned 75% of at the time. A crash in small-cap Hong Kong stocks in June 2017 caused shares of China Jicheng Holdings to lose 94% of their value in a single day. Today, shares of the Jicheng Holdings are worth almost nothing — and Wenji's net worth has also been severely cut.
13. Jocelyn Wildenstein
Jocelyn Wildenstein first became a billionaire after receiving an estimated $2.5 billion in a 1999 divorce settlement from her art dealer husband. Wildenstein has been frequently featured in tabloids for her legendary spending habits and her extensive cosmetic surgery that has netted her the nickname "Catwoman." She told reporters her net worth dropped after several pieces of art in her trust were found to be forged or worth much less than expected. She has also faced several lawsuits and foreclosures. In 2018, she filed for bankruptcy, claiming that she had zero dollars in her bank account.