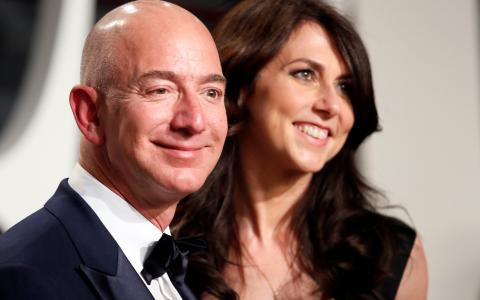 March 10, 2019
(Washington Examiner) Billionaire Sam Zell on Wednesday dismissed a House Democrat who said many of his colleagues wanted the Amazon headquarters in New York City, and was caught on a hot mic calling that argument a "crock of shit."
Zell appeared with Rep. Gregory Meeks, D-N.Y., who said only a few Democrats were opposed to Amazon relocating in New York, and said Democrats were still working to keep the deal alive.
As the discussion ended on CNBC, Zell could be heard saying, "What a crock of shit." 
Amazon abandoned plans to locate part of its second headquarters in Long Island City, Queens after opposition from lawmakers and political activists who complained about the incentives the company was receiving from the city. Rep. Alexandria Ocasio-Cortez, D-N.Y., was one of the most vocal opponents of the deal, and she and others cheered Amazon's decision to leave.
Amazon was originally planning to branch out to the East Coast and split its second headquarters between New York City and the Washington, D.C., metro area.
Meeks, who represents the 5th district of New York, which includes parts of Queens, said lawmakers are seeking a deal with Amazon that will ensure all races, genders, and minority communities will benefit from it.