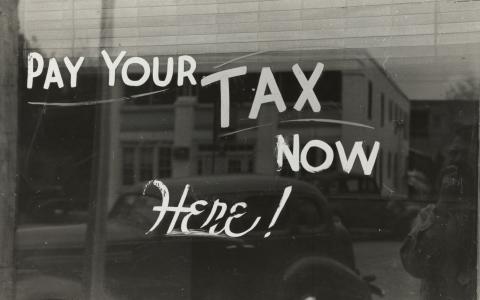 December 13, 2022
(Forbes) - Hedge fund billionaire Ken Griffin, who founded and helms trading powerhouse Citadel, has sued the Internal Revenue Service and Treasury Department for alleged negligence in maintaining safeguards for confidential tax returns after a bombshell report last year cited a trove of IRS data in a series of articles detailing the incomes and taxes paid by some of the world's richest people.
KEY FACTS
In a federal suit filed with the Southern District of Florida, Griffin alleged the IRS has "willfully and intentionally" failed to establish adequate safeguards to protect confidential tax return information after nonprofit news outlet ProPublica published an article citing the data in June 2021 and then followed up with several pieces, including some targeting Griffin's political lobbying.
The suit, first reported by Wall Street Journal, claims the disclosure of Griffin's tax return information to ProPublica was not "requested by the taxpayer," and as a result entitles the billionaire to punitive damages totaling at least $1,000 per unlawful disclosure and attorneys' fees, according to a section of the tax code.
It is a felony for a federal employee to leak a tax return or information about a tax return, but the source of the data remains unknown despite some lawmakers claiming there "is little doubt" the confidential information "came from inside the IRS;" the IRS and Justice Department have stated they are investigating the leak, but no formal charges have been filed.
In a statement, Griffin claimed IRS employees "deliberately stole the confidential tax returns of several hundred successful American business leaders" and called it "unacceptable" that government officials have "failed to thoroughly investigate" the source of the leak.
According to the data, Griffin, who is asking for a trial by jury, averaged an annual income of nearly $1.7 billion from 2013 to 2018 and paid an average effective federal income tax rate of 29.2%—making him the fourth-biggest earner and second-biggest taxpayer in the country.
The Treasury Department did not immediately respond to Forbes' request for comment.
FORBES VALUATION
Griffin, 54, is worth an estimated $31.9 billion, according to Forbes. Founded in 1990, Citadel manages some $57 billion in assets.
KEY BACKGROUND
In its initial report last June, ProPublica analyzed 15 years of confidential tax returns and found the 25 richest Americans—including the likes of Griffin, Elon Musk and Jeff Bezos—paid just 3.4% of taxes on wealth growth of $401 billion between 2014 and 2018, while the median American household earning roughly $70,000 per year paid 14% in federal taxes each year. Income tax laws only apply to realized gains (once assets like stocks or real estate are sold at a profit), but ProPublica claimed America's billionaires avail themselves of tax-avoidance strategies outside the reach of ordinary people while still reaping the benefits of skyrocketing asset prices (such as with collateral-backed loans).
FURTHER READING
Ken Griffin Spent $54 Million Fighting a Tax Increase for the Rich. Secret IRS Data Shows It Paid Off for Him. (ProPublica)
The Secret IRS Files: Trove of Never-Before-Seen Records Reveal How the Wealthiest Avoid Income Tax (ProPublica)
Richest Americans—Including Bezos, Musk And Buffett—Paid Federal Income Taxes Equaling Just 3.4% Of $401 Billion In New Wealth (Forbes)

By Jonathan Ponciano | Forbes Staff
December 13, 2022