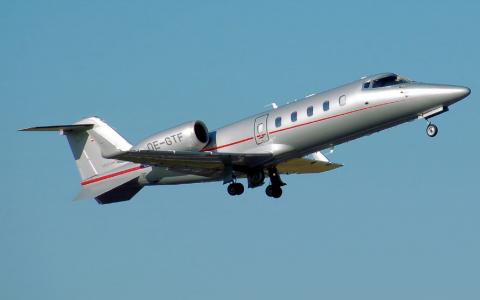 March 14, 2023
(Daily Mail) - Billionaire investor Charles Schwab lost a whopping $3billion from his personal fortune in just three days following the collapse of Silicon Valley Bank.
Charles Schwab, a major Republican donor with his own private jet, lost a whopping $3billion from his personal fortune in just three days.
Investors worried that his eponymously named bank may suffer the same fate as Silicon Valley Bank due to its propensity for large bond holdings.
Executives at the firm are trying to assure the public that it is safe.
The 85-year-old jet-setting Republican donor whose granddaughter was given a job in the Trump White House has lost $2.9billion since March 8, with his net worth now down more than any other billionaire this year at just $10billion.
He is now just the world's 183rd richest man, Bloomberg reports, after being ranked 63rd only three years ago for the roughly 6 percent stake in the brokerage firm he founded in 1971.
Investors had worried that Charles Schwab — the eighth-largest bank in the United States — may suffer the same fate as Silicon Valley Bank due to its propensity for large bond holdings with long maturities and low interest rates.
But executives at the firm are trying to assure the public that it is safe, as it has a lot of liquidity and a majority of its customer deposits fall under the Federal Deposit Insurance Corporation's $250,000 insurance limit.
Schwab's personal 23 percent net worth loss over the course of just three days from Thursday through Monday has been devastating for the billionaire.
His downfall was only exceeded three times by other billionaires who Bloomberg classifies as making their money in the finance sector.
Dan Gilbert, the founder of Rocket Cos, lost 37 percent of his net worth in the early days of the pandemic, while Pollyanna Chu, once Hong Kong's richest woman, lost 31 percent in 2018. And Leaf Hua Li, the founder of Futu Holdings, lost 24 percent of his wealth in April 2021.
Schwab has donated millions of dollars over the years to Republican candidates and Republican PACs, with his granddaughter Samantha controversially getting a 'volunteer' position in Trump's White House after he donated $1million to his campaign.
It is unclear what exactly her role was in the executive office, but the Huffington Post reported that she had her own White House email account that she used to email Congressional offices.
The header on that email address noted that was a 'volunteer' but she was not a White House intern and it is generally illegal for federal agencies to use unpaid labor.
Richard Painter, who served as George W. Bush's ethics czar, said that her 'volunteer' position - and the administration's unwillingness to answer questions about her role in the White House - were 'highly unusual.' 
'If someone has a White House email and they're coming into work every day and corresponding with Congressional offices, then they are an employee,' he said.
Public records obtained by DailyMail.com show that Schwab owns a slew of properties, including a massive estate in Atherton, California, that is valued at more than $15million.
He also owns a Bombadier 5500 private jet - complete with a 4K television and a chaise lounge - valued at $50million. 
In 2019, Schwab sold his 5,400-square-foot San Francisco home with views of the San Francisco Bay and Golden Gate Bridge for $14million, after buying it in 2012 for $11million, the San Francisco Gate reported at the time.
It was apparently sold to the Pritzker family, who own Hilton Hotels. 
Schwab also runs a charitable arm of his bank, which donated $4.7billion in 2022 and supported over 230,000 organizations, according to its website. 
Shares of Charles Schwab Corp. tumbled more than 25 percent since Wednesday's close, including a 12 percent drop on Monday as traders assessed which institutions may be at risk from the same forces that led to SVB's collapse.
They feared Schwab might be forced to sell its bond holdings with long maturities at a loss to cover a rush of deposit withdrawals, as the now-failed Santa Clara, California-based bank did when it did not have sufficient liquidity to cover the rush of withdrawals.
But unlike SVB, bank executives said, more than 80 percent of its total bank deposits fall within the FDIC's insurance limits.  
The bank is the eighth-largest in the United States, according to CNBC, with $7.05trillion in assets and 338million active brokerage accounts. 
And in a statement, Schwab and his bank's CEO Walt Bettinger defended their portfolio, assuring stakeholders that the firm remains 'a safe, secure and strong financial institution.
'Schwab's long-standing reputation as a safe port in a storm remains intact, driven by record-setting business performance, a conservative balance sheet, a strong liquidity position and a diversified base of 34 million account holders who invest with Schwab every day,' they said.
'As such, we remain confident in our approach and in our ability to help clients through all kinds of economic environment.'
Some Wall Street analysts now say they do not think Schwab will face the same bank run SVB due to its business model and its sufficient liquidity.
By 11am Tuesday, shares of the corporation were back up 9.5 percent.
Meanwhile, Schwab's company had its own political action committee that donated to both Democrats and Republicans. 
It was ultimately forced to close down the PAC in the aftermath of the January 6, 2021 Capitol riots, when the Charles Schwab Corporation was featured in a Lincoln Project campaign taking aim at businesses that donated to Trump or other politicians who asserted the election was stolen.
In a statement at the time, the company said the current 'hyperpartisan' environment was too complex to run a PAC.
'It is a sad byproduct of the current political climate that some now resort to using questionable tactics and misleading claims to attack companies like ours,' they said, in an apparent quip at the George Conway-backed organization.
'It is unfair to knowingly blur the lines of a publicly held corporation and those of individuals who work or have worked for the company.
'Every individual has a right to their own, individual political beliefs, and we respect that right.'
By Melissa Koenig for DailyMail.com