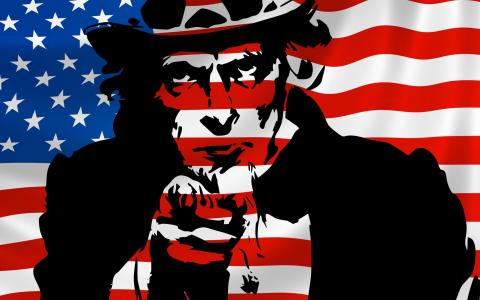 June 9, 2023
(TheStreet) - Uncle Sam may have trouble funding debt buyers. The U.S. government has a debt problem and it's a big one. 
According to government figures, total U.S. gross debt landed at $31.4 trillion in 2022.
$24.5 trillion of that, or approximately 78%, is deemed as public debt, meaning its cash borrowed from domestic and foreign investors.
Now, a reckoning is coming as the federal government is about to issue a substantial amount of its debt on the open market – with a significant lack of interest from buyers.
That's the takeaway from billionaire hedge fund investor Ray Dalio, who sees trouble ahead for Uncle Sam on the debt front.
"We're right on the brink," Dalio said in a June 7 Bloomberg interview. "The amount of selling debt has collapsed and now we're going to issue a lot of government debt. (But) there seems to be a significant shortage of buyers for that government debt."
Referring to an imminent "big cycle debt crisis", the Bridgewater Associates founder says that government debt is going to cause the economy to "get worse" with an equally imminent balance sheet recession.
Dalio referred to the U.S. Treasury Department's move to sell about $1 trillion in Treasury Bills by the end of the year to shore up its cash reserves in the aftermath of the debt ceiling standoff between the White House and Congressional Republicans.
"In my opinion, we are at the beginning of a very classic late, big-cycle debt crisis when you are producing too much debt and have also a shortage of buyers," Dalio stated at the Bloomberg Invest conference in New York City.
"What's happening now is we have to sell all this debt, (with) the question of 'Do you have enough buyers?" he added. "There are changes now in terms of the quantities that are being held by large investors around the world who have lost money in these Treasury bonds, and then there are geopolitical changes which are having an effect."
Issuing more debt would lead to myriad budget problems down the road, Dalio said.
"There's a lot of debt, it has to be bought, it has to have a high enough interest rate," Dalio said. "If we continue down this path, in terms of what's likely over the next five, 10 years, you reach the point where that balancing act becomes very difficult."
"We will see what the supply and demand picture looks like over the next year or two," he added.
By Brian O'Connell
June 8, 2023