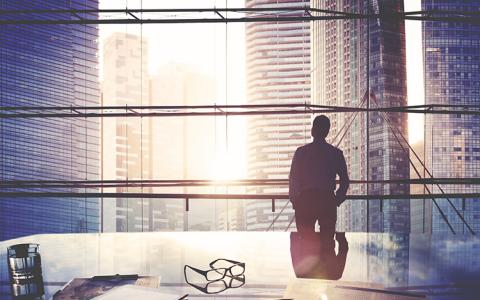 February 19, 2021
Altruist, a fully-integrated digital investment platform for financial advisors, announced today it has closed an additional round of funding that will accelerate its mission of disrupting the custodial offering for independent advisors. The company will use the new investment for continued growth and continued innovation to provide a modernized investment experience for independent advisors and their clients—in an industry that's struggled to keep pace with consumer technology.
The round of funding was led by venture firm, Venrock, with significant participation also coming from personal investments by Ron Carson of Carson Group and Bill McNabb, as well as a strategic third-party investor. As part of the round, McNabb joined the Altruist Board of Directors, which also includes Nick Beim, partner at Venrock, and Jason Wenk, CEO of Altruist. Mr. McNabb is the former Chairman of the Board for Vanguard and served as their CEO from 2008 to 2017.
Strengthening Altruist's commitment to innovation and technology, they recently hired Nachiket Shiralkar as Chief Technology Officer. Nachiket previously served as the Chief Technology Officer for fintech lending platform, Tala, and VP of Engineering at Ticketmaster.
Altruist helps independent financial advisors grow by bringing together essential business operations—like opening and funding financial accounts, building and managing custom investment models, fee billing, and reporting performance—into one seamless interface. Last year, Altruist released its mobile app on the App Store and Google Play, which allows advisors to offer their clients a modern solution to keep track of their portfolio and open accounts in mere seconds on their phone.
With the first 100 accounts on the platform being free and only $1 per account each month after that, Altruist estimates an advisor can reduce their software costs by up to as much as 95%. Altruist was also one of the first to lead the charge in offering independent advisors commission-free, fractional share trading during their beta release in early-2020.
"We're so excited about what Altruist is doing and believe it will dramatically enable new ways of doing business we've only dreamed of in the past," said Ron Carson, founder and CEO of Carson Group. "As I've gotten to know Jason Wenk, I realize that he's going to be a part of disrupting our profession in such a positive way. I'm proud to be an investor and future user of Altruist."
Altruist plans to expand its RIA offering and mobile app with new capabilities, and further enhance the client experience. To use Altruist, investors must get access through their independent financial advisor.
"While the additional capital will help us realize our mission of making financial advice more accessible to everyone, the people that are joining us in this effort is what's most exciting," said Jason Wenk, CEO and Founder of Altruist. "It's an honor to have Bill join our board and the combined support from him and Ron Carson is really special. The reception from the financial advisor community for our platform has been incredible and humbling. Our whole team is motivated by the support and we can't wait to watch advisors use Altruist to do their best work." 
This article originally appeared on Businesswire.