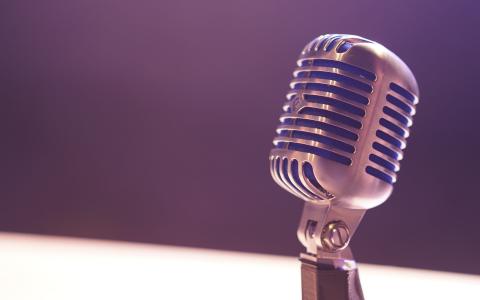 September 13, 2021
(City Wire Americas) - Bill Gross still has a lot to say, and he isn't holding back. In the former fixed-income manager's latest market commentary, he shared his thoughts on causing offense, the rise of non-fungible tokens (NFTs) and his disgust at current market dynamics.
In the missive, entitled 'What's your opinion?', Gross, who was ordered back to court over the summer following an ongoing dispute with a neighbor, made light of reputational risk and described being critical in the modern world as a lost art.
In this vein Gross questioned the buzz around NFTs, citing Salvatore Garau's 'Invisible Sculpture', which is an empty box. The piece of art sold for $15,000, which confounded Gross.
'The fact that I even have an opinion, that there really is something in my empty box (brain) is probably subject to a wokeness misdemeanor, so better to first say I agree with your opinion, or someone else's on critical race theory, abortion, or whether Simone Biles was brave or just a quitter. And then just drift way into conformity. Safe until the next witch hunt (Oops I did it again).'
Shifting to more familiar ground, Gross said the US 10-year Treasury can only rise from its current 1.25% level, but the crucial element is how quickly it will do so.
With quantitative stimulus being withdrawn steadily in the coming years, the Pimco founder believes a 2% 10-year Treasury over the next 12 months is likely, which could also negate a market tantrum in response to rates rising too quickly.
'Through the benefit of my aging mathematical gymnastics, that equates to a 4%-5% price loss and a negative total return of 2.5%-3%,' said Gross.
'Cash has been trash for a long time but there are now new contenders for the investment garbage can. Intermediate to long-term bond funds are in that trash receptacle for sure, but will stocks follow? Earnings growth had better be double-digit-plus or else they could join the garbage truck,' he added.
He also briefly commented on the situation in Afghanistan and growing climate concerns before once again flagging his opinionated takes.
'And then there's the now recent Afghanistan fallout, and the incessant push of global warming that few investors seem to care about unless there's a new solar IPO to run up on the first day. There are other problems but I best keep it simple. Only a Honus Wagner baseball card and of course Salvatore Garau's NFT may be safe. Oops – I've expressed another opinion.'
By Chris Sloley