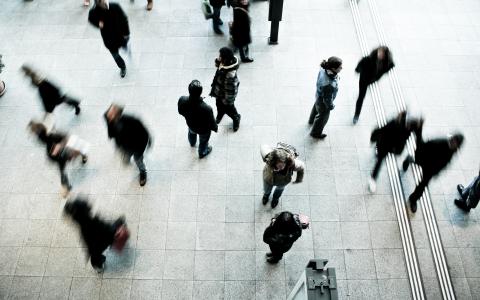 November 15, 2023
In a recent strategic move, Citigroup Inc. has initiated a substantial reorganization to streamline its operations. This process involves implementing significant personnel changes, which will be communicated to affected employees starting this Wednesday. These modifications are part of Citigroup's ongoing efforts to optimize its structure in line with the strategic vision presented at the 2022 Investor Day.

A Citigroup spokesperson, while refraining from detailed comments, reiterated the company's commitment to making tough but necessary decisions to realign the organization's structure with its strategic objectives. This reorganization, announced in September, is focused on removing redundant managerial layers, including regional managers and co-head roles, as well as positions with overlapping duties.

Although the exact extent of the workforce reduction remains undisclosed, sources close to the matter suggest that some major divisions may see a reduction of approximately 10% in headcount. This includes the elimination of positions such as chiefs of staff and chief administrative officers throughout the bank, as per the latest information.

Jane Fraser, Citigroup's CEO, in a memo to employees in September, emphasized the gravity of these decisions, acknowledging the impact on highly skilled and dedicated colleagues who have contributed significantly to the company.

As part of this restructuring, Citigroup appointed five division heads in September, with expectations to consolidate one managerial layer in November and another in January. The final adjustments to this organizational optimization are anticipated by March 2024.

However, Citigroup is not alone in this downsizing trend. Wells Fargo & Co is also reportedly reducing its workforce, specifically in its corporate and investment banking segment. This reduction is said to affect 40 to 50 positions, including several managing director roles and junior positions. The affected employees were notified this week, as per sources.

These changes at Wells Fargo, as per a company spokesperson, are part of regular business reviews to align resources with client needs and market demands. Despite these cuts, the spokesperson assured that the reductions are minimal and that the bank remains dedicated to its corporate and investment banking operations, supported by a robust and skilled team. Wells Fargo's employee count stood at 227,363 as of September 30, marking a 5% decrease from the previous year.

This development, indicative of a broader trend in the banking sector, underscores the ongoing efforts of major financial institutions to adapt to changing market conditions and strategic priorities. For wealth advisors and RIAs, staying informed about these industry shifts is crucial for understanding the broader financial landscape and its implications for investment strategies and client advisory.