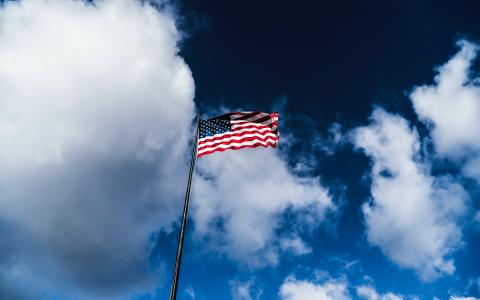 January 20, 2021
When President-elect Joe Biden is sworn in on Wednesday, he'll inherit twin economic and public health crises on a scale that the United States hasn't seen in generations. Millions of Americans are unemployed (including a disproportionate share of women and people of color) and the labor market's recovery is slowing again. Families are going hungry and state and local resources are stretched beyond the brink. 
"To be sure, the economy's problems are in good measure the result of the pandemic, which can't be pinned on President Trump," Moody's Analytics chief economist Mark Zandi wrote this week. "However, the federal government's badly botched response to the pandemic can be." 
Biden last week unveiled a $1.9 trillion relief package aimed at getting the pandemic under control and sending immediate relief to families that need it. The plan includes some $400 billion for virus-related measures, including a national vaccination program and expanded testing. There's also another round of stimulus checks, more federal unemployment benefits, and another $350 billion for state and local governments. That plan is not guaranteed to pass as is, however, and could end up being much smaller given Democrats' razor-thin majority in the Senate. 
Here are five numbers that show what the new president will be up against in his first 100 days. 
10 million
That's how many people are unemployed, meaning that the economy has only regained about half of the 22 million jobs it had lost at the peak of the pandemic. The unemployment rate in December was 6.7%, significantly lower than its eye watering peak of 14.7% in April but still much higher than the historical lows of 3.5% unemployment the labor market saw as recently as February. 
14 million
That's how many people were behind on their rent in December, according to Census Bureau data analyzed by the Center on Budget and Policy Priorities. That's nearly 20% of all adult renters in the United States, and the share is higher for renters of color. 28% of Black renters said they were behind on rent in the same survey. 
18%
That's the share of households with children that reported that they didn't get enough to eat during one week in December, according to Census Bureau data analyzed by the Center on Budget and Policy Priorities. 11% of households without children said the same. According to the Department of Agriculture, 10.5% of households (both with and without children) were food insecure for "at least some time" during 2019. 
0.9% per year
That's how much real GDP has grown on average during Trump's term, according to Moody's Analytics. The economy grew 1.6% per year under President Obama and 3.9% per year on average under President Clinton.
0.7%
That's how much retail sales fell in December, according to data from the Census Bureau. It was the third straight month of declines—another worrying sign that the economic recovery is shaky. 
This article originally appeared on Forbes.