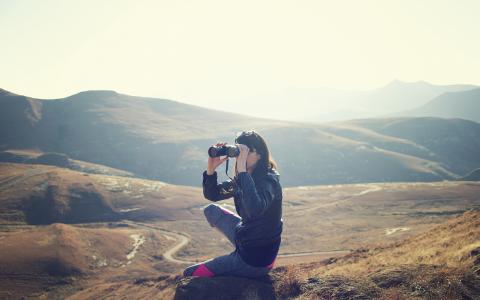 June 7, 2021
Estate planning offers are everywhere – on television, on the internet, through phone solicitations, and even through in-person presentations (albeit less so with the COVID-19 pandemic). So how do you ensure that your intentions are captured in your estate planning documents and no one is taking advantage of you? For starters, avoid the following prevalent estate planning scams.
1. Cold Calls Offering to Prepare Estate Plans
Telemarketers and scam artists have infiltrated virtually every industry, and the legal field is no exception. These calls and emails frequently mirror those from "long lost relatives" who have had their wallets stolen and are stranded in a foreign country. Promises of providing for and protecting loved ones are common ways for scam artists to entice individuals, particularly the elderly, to pay a fee in exchange for estate planning documents. Any cold call from an individual requesting funds be wired to a bank account in exchange for estate planning documents should be approached with skepticism. Further, even if documents are produced as part of the transaction, they may not be tailored to one's needs and may not be legally binding. Thus, these situations should be avoided.
2. Paying for Estate Planning Templates
For a simple one-time payment, some companies will offer estate planning documents that may be downloaded and modified by an individual. Although the price may be attractive, individuals should avoid using these pro forma templates to draft their individual estate plans. These templates are rarely tailored to meet state-specific requirements and often fail to take into consideration various contingencies that are necessary for a comprehensive and complete estate plan. Also, estate planning documents must be signed in compliance with the governing law. Even if you were to prepare an estate plan that meets your intentions, if it is not signed correctly, it could be disregarded by the Probate Court.
3. Not Needing an Estate Plan
Although less of a scheme, individuals frequently believe that they do not need an estate plan. Either they have minimal assets, or they have a family where everyone gets along. However, estate planning isn't just about what happens after you die. Proper estate planning also considers who can make health care and financial decisions during life in the event of incapacity. Putting these documents in place can help minimize the need for family members to petition the Probate Court in certain situations. Even if you do not plan for incapacity, death frequently brings out the worst in people. An individual is better off naming their fiduciaries and directing where their assets should go rather than relying on their family (or the Court) to determine these issues after death. Even further, telling your family your intentions in advance may also minimize potential litigation in the future.
4. Paying Exorbitant Legal Fees
There is no question that an estate plan can cost money, and you frequently get what you pay for. However, paying money upfront to have your intentions memorialized in writing should minimize the fees and costs paid by your estate in administering your affairs. Thus, heirs should be wary if an attorney hired to administer an estate is charging exorbitant costs for what appears to be a well-prepared estate plan. Fiduciaries and family members should not hesitate to reach out for a second opinion in these situations.
5. Executing Documents You Do Not Understand
Estate planning documents are intended to plan for incapacity and death. It is important that these documents represent your intentions. However, if you fail to read the documents or do not understand what you have read, how do you know whether your goals are accomplished? It is important that you make sure that you understand what you are signing. An experienced estate planning attorney will be able to explain the documents in a clear manner and should confirm your understanding prior to signing.
So, how does one avoid these common scams? Establishing a relationship with an experienced attorney who you trust is key. An estate planning attorney should spend the time getting to know you, your family dynamics, and your wishes before putting a plan in place.
This article originally appeared on JD Supra.