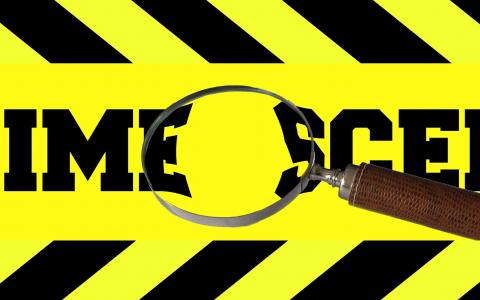 October 8, 2021
(The Island Packet) - Beaufort lawyer Cory Fleming, accused of helping Alex Murdaugh steal millions of dollars of a wrongful death settlement from the heirs of Murdaugh's housekeeper, admitted "material mistakes," but placed blame solely on Murdaugh, according to a joint statement released Wednesday evening.
"When it came time to disburse the settlement funds, Mr. Fleming trusted his close friend and colleague to deal with him truthfully and honorably, only to be misled and deceived in one of the worst possible ways for a lawyer: Alex Murdaugh lied to Mr. Fleming to steal client funds," the statement said.
Eric Bland and Ronald Richter Jr., attorneys for the heirs of Gloria Satterfield, issued the joint press release with Thomas Pendarvis and David Overstreet, attorneys representing Fleming and his law firm, Moss, Kuhn & Fleming.
The statement comes just days after Fleming, his law firm and their insurance carrier agreed to pay back their share of the $4.3 million death settlement from the Satterfield estate. Bland and Richter Jr. sued Fleming, Murdaugh and Hampton banker Chad Westendorf last month, accusing them of diverting the death settlement money from the Satterfield family. Satterfield's two sons never received any money.
Fleming appears to be attempting to distance himself from a lawsuit filed this week that showed, in detail, Fleming's alleged involvement in Murdaugh's scheme. The lawsuit sought Fleming's sworn testimony about his knowledge of the stolen money.
Bland, the attorney representing Satterfield's heirs, has previously told news outlets that he expected an investigation into Fleming by the S.C. Office of Disciplinary Counsel and that his law license could be jeopardized.
In the statement, Fleming said he first learned in early September about the stolen money — alleged to be more than $3.5 million.
Fleming made mistakes "at crucial times throughout this matter and sincerely apologizes to Ms. Satterfield's sons for everything they have been through and that they did not receive their rightful monies from the death of their mother," the statement said.
The Beaufort lawyer "maintains he was not a willing participant in Mr. Murdaugh's scheme but was used." Fleming said he would "never knowingly jeopardize client funds or put a personal or professional relationship above his professional responsibilities," according to the statement.
After learning that Satterfield's sons, Tony Satterfield and Brian Harriott, did not receive any of the settlement money, Fleming said he and his law firm "made every effort to do the right thing ... which is reflected in both their ongoing cooperation and the settlement reached on October 1, 2021.
Fleming said he "appreciates the professionalism shown by the attorneys representing the Satterfield heirs in uncovering the misappropriated funds and their intent on making the heirs whole. ... and agrees to provide his continued cooperation in this matter," according to the statement.
WHAT HAPPENED? Gloria Satterfield, who worked for the Murdaugh family in their home for over 20 years, died on Feb. 26, 2018, after a trip and fall in the home.
After her funeral, Murdaugh told Satterfield's two sons "that Gloria's fall was his fault and that he would take Gloria's sons to an attorney for the purpose of making a legal claim against Murdaugh," according to a lawsuit filed this week.
He introduced them to Cory Fleming who, unbeknownst to them, was Murdaugh's former college roommate and godfather to his son Paul. From there, Fleming suggested that Chad Westendorf, vice president of Palmetto State Bank, take over as the family's legal representative in the wrongful death claim.
Wednesday's statement references Fleming's role in representing the Satterfield estate, saying that Fleming pursued claims on behalf of the estate, negotiated "substantial settlements with Mr. Murdaugh's insurance carriers and reduced his fee by fifty percent (50%) to increase the net recovery for Ms. Satterfield's sons and her estate."
But, lawsuits allege, Murdaugh diverted more than $3.5 million of that death settlement money to a fraudulent bank account. Checks included in a lawsuit filed this week show that Fleming's law firm signed the checks that Murdaugh allegedly funneled to the fake account, called "Forge."
As of Thursday morning, no criminal charges have been announced against anyone alleged to be involved in Murdaugh's scheme.
The S.C. Law Enforcement Division is investigating Gloria Satterfield's death, which was listed as "natural" when she died after a trip-and-fall accident. No autopsy was ever done. SLED's chief said the allegations of financial misconduct will be a part of the investigation.