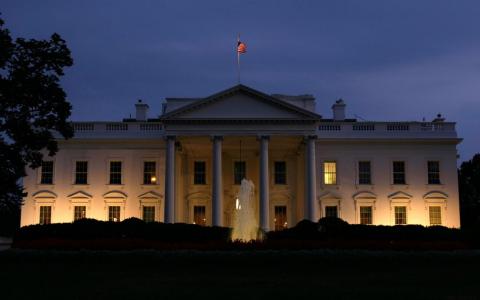 September 27, 2020
(MEAWW) While the pandemic continues to grip the world, concerns surrounding the plummeting economy are rising with each passing day. Also, as the general elections in November are nearing, people are debating over the consequences of choosing the wrong leader who would worsen the situation. Supporter and member of the Democratic party, Barry Diller, in an interview with CNBC, has urged Americans to save every nickel they have, while calling Oracle and Walmart's deal with TikTok "a crock".
Diller is an American businessman and billionaire who has served as the Chairman and Senior Executive of IAC/InterActiveGroup and Expedia Group. He is also the founder of Fox Broadcasting Company and USA Broadcasting. He was hired as an assistant by the former president of American Broadcasting Company, Elton Rule, in 1964. He was eventually promoted to Vice President of Development in 1965. During his tenure in the company, he created ABC Movie of the Week, which gave birth to the concept of made-for-television movies in the '90s.
Diller has served as the Chairman and Chief Executive Officer of Paramount Pictures for 10 years and held the same position at the 20th Century Fox from 1984 to 1992. He purchased the rights to the USA network in 1997. Since 2000 he served as the Chief Executive Officer of Expedia and IAC until he stepped down from his role in 2010.
He has co-produced over 10 Broadway shows since 2013 along with Scott Rudin. These include 'To Kill A Mockingbird', 'West Side Story' and 'Three Tall Women' among others. His film production credits include 'Lady Bird', 'Eighth Grade' and 'Ex Machina'. 

Similar to his latest statement on the two giant brands acquiring TikTok, Diller had told in an interview with 'NOW with Bill Moyers' in 2003 that influential individuals owning media would strangle new ideas, referring to media consolidation as an oligarchy.
In his recent conversation with Squawk Box from CNBC, Diller said, "Personally, and professionally, every nickel you can, keep it in whatever bank, wherever it's banked. Generally, I think for any speculation, and I think the market right now is great speculation, I would stay home," referring to the steep fall in the stock market. He added further, "Each day from now until November is going to get more and more concerning, and more and more decisive, and more and more difficult."
Diller, who is a Biden supporter, reportedly predicted that the market would witness a "downdraft" if the Democratic nominee won the elections, in the expectation of higher taxes and increased regulations. However, he noted that Biden's presidency wouldn't "materially impact the business environment". Diller said, "As far as business is concerned, I don't think long term there's going to be any particular difference between Trump and Biden. I think there will be differences personally. I think people are going to pay higher taxes, particularly the wealthy. I think there are going to be things that are going to be done, really done, to deal with inequality."

Commenting on Oracle and Walmart partnering to run TikTok, Diller said, "The whole thing is a crock. It started obviously simply — to say we want to protect the security of Americans from anything that could happen to them by using TikTok." He argued that the business deal has now turned into "a ludicrous game-match between tossing ownership here, control there. Its original aims are out the window. It has just come to a whole political mishmash."