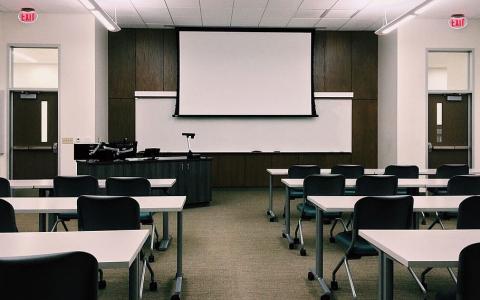 September 10, 2020
It's been a rough back-to-school season for millions of parents whose districts were effectively forced to make life-or-death decisions with minimal central guidance or support. Some local systems are delaying a hard call on reopening the classroom five days a week. Others are pushing teachers to untested electronic platforms. And then you've got the universities fighting instant dorm outbreaks of the coronavirus.
As we've known since the beginning, at a baseline level the U.S. needs a combination of effective and readily available testing, test results consistently within 24–48 hours, contact tracing, and stringent quarantine protocols. Unfortunately, that remains unlikely to happen any time soon on a national level (probably a local level too), to the continued detriment of students, parents, teachers and the economy alike.
COVID leaves a digital mark on school
This era will likely leave a permanent digital imprint on education much sooner than anticipated and at every level, from pre-K to higher education and vocational schools.
Pre-COVID, education and technology were always converging, but now their intersection is exponentially tighter. Global X has already put together a specialized investment vehicle to track this convergence. EDUT offers exposure to companies that seek to facilitate online learning, as well as enterprise video and communication platforms.
Educational technology is not a new theme; tech set its sights on education long before school became virtual. But the steady wave of pandemic-induced demand has advancements in technologies, notably the cloud and apps, now happening at warp speed. 
I expect companies that provide the infrastructure for all types of digital education to continue to research, devise and revise to meet the needs of for-profit and non-profit education entities. For the immediate term, third-party technology solutions remain vital for students of all ages to continue their education outside the classroom.(MORE)