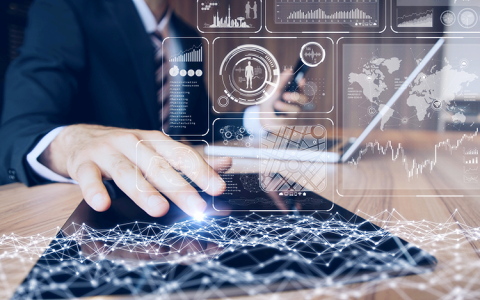 May 22, 2023
Axxcess Wealth and Orion Advisor Solutions have entered into an agreement that will provide Axxcess Advisors and Axxcess Platform TAMP partners with sleeve level direct indexing and tax optimization through Orion's Custom Indexing services. Clients will be able to incorporate cost efficient direct indexing strategies with the considerable benefits of tax-efficient wealth management to complement advisor directed and third party SMA strategies available on the Axxcess Platform.
"We're thrilled to roll out an efficient, highly integrated solution for advisors allowing them to customize and control tax optimization for clients. Orion's tech-enabled Custom Indexing solution will allow advisors to build custom portfolios for their clients while minimizing the impact of taxes."
The Axxcess Platform is built for the experienced Advisor looking to improve its current RIA platform, or as an operational solution for a high caliber professional thinking of going independent and seeking a seamless transition. Axxcess integrates third party money managers alongside real estate, private equity, and hedged investments in a unique UMA/TAMP Platform to transform the advisors' wealth management practice.
"Axxcess Platform's ability to customize tax management for complex clients will further differentiate an advisors' value proposition. Advisors and firms that outsource their wealth management operations to Axxcess' third party money managers, but want to develop their own advisor directed indexing strategies and allocation mandates can do so on a turn key or client by client basis," said Cory Persson, CFA CFS, Director of Investments.
Orion's Head of Custom Indexing, Andrew Rosenberger added, "As the industry continues to evolve and investors' needs become more complex, it's crucial for advisors to have access to advanced solutions that can help them meet those needs. The addition of Orion's Custom Indexing technology solution to the Axxcess Platform is a game changer for ultra high net worth clients and their advisors, providing them with a cost-efficient, tax-efficient wealth management solution that can be customized to their unique needs and preferences."
Orion's Custom Indexing solution allows registered investment advisors to differentiate their offering with personalized, professionally managed, low-cost portfolios — supported by a dedicated team of CFA-credentialed portfolio managers and Orion's industry-leading technology. While other direct indexing solutions cater almost exclusively to wirehouse advisors, Orion set out to build a solution with a heavy emphasis on customization that meets the needs of the independent advisor.