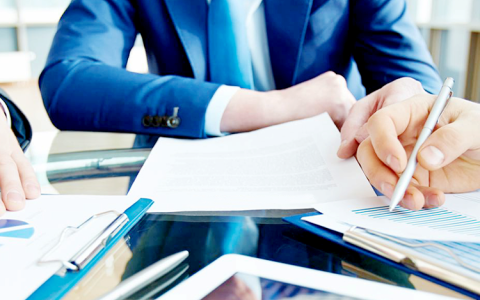 September 18, 2023
(AssetMark) In the dynamic and ever-evolving world of finance, staying ahead of the curve is paramount to financial advisor success. While it may be only anecdotally true, an old adage claims that "not all readers are leaders, but all leaders are readers." Generally, professional development can enhance critical thinking, communication skills, and confidence, which are all crucial for financial advisors to excel.
Delve into this selection of books (and audiobooks) for financial professionals on everything from sales and marketing to practice management and work-life balance. Whether you're an experienced advisor or an aspiring financial professional, these resources will support your journey toward financial advisory excellence.
Financial Planning
Financial planning books tailored for financial advisers offer a wealth of knowledge and guidance to enhance their expertise in helping clients navigate their financial futures. These books cover a wide range of topics, including retirement planning, tax strategies, risk management, and estate planning, equipping advisers with practical tools and insights to assist clients in achieving their financial goals. By delving into the wisdom and experience shared by industry experts, financial advisers can stay informed, adapt to changing regulations, and confidently provide comprehensive financial planning services to their clients.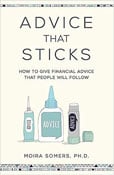 196 pages | Read the Book | Listen to the Book
Authored by a neuropsychologist and financial change expert, Advice that Sticks explores the crucial factors influencing clients' compliance with financial advice. With a focus on five key determinants, this short read offers valuable insights into understanding and improving client follow-through, empowering financial professionals to effectively guide clients towards positive financial outcomes.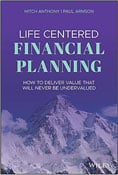 248 pages | Read the Book
Authors Paul Armson and Mitch Anthony present a transformative approach for financial planners and advisors to enhance their client service. By aligning decisions and strategies with clients' life events, stages, and goals, the book guides professionals on delivering exceptional value. With practical insights, this resource empowers financial planners and advisors to create personalized and meaningful financial plans that deeply resonate with their clients, resulting in lasting and impactful outcomes.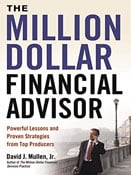 289 pages | Read the Book | Listen to the Book
Drawing on interviews with fifteen highly successful financial advisors who consistently generate millions in business annually, this invaluable resource encapsulates universal principles that can drive immediate success for both seasoned and aspiring financial professionals. This tool serves as a guiding compass, providing insights and strategies that can be implemented to achieve remarkable results, regardless of experience level, ultimately propelling individuals towards thriving careers in the financial industry.
Estate Planning for Financial Advisors
Estate planning is a critical aspect of comprehensive financial advisory services, and for financial advisors, having a deep understanding of this subject is essential to serve their clients effectively. From wealth transfer strategies to minimizing tax implications, estate planning encompasses a range of considerations that can greatly impact a client's financial legacy. These books delve into the world of estate planning for financial advisors, exploring key concepts, best practices, and valuable resources to help advisors navigate this complex landscape and provide their clients with sound advice for their estate planning needs.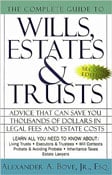 336 pages | Read the Book
Discover the definitive legal handbook on wills and estates, now in an updated and revised second edition. The Complete Guide to Wills, Estates, and Trusts, provides comprehensive information on the latest laws and benefits surrounding trusts; including educational trusts, Medicaid trusts, and asset protection trusts. With clear explanations, practical tips, and engaging stories, author Alexander Bove equips readers with the knowledge to navigate the estate planning process, from creating a will and settling an estate to contesting a will, establishing a living trust, and minimizing probate and taxes. This indispensable guide ensures that readers can preserve their wealth and assets for future generations.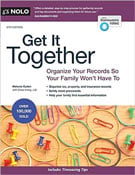 440 pages | Read the Book
Ensure peace of mind for your loved ones by organizing your essential information with Get It Together. This practical guide offers a simple and straightforward method to track important details like passwords, insurance policies, employment records, real estate deeds, and more. By centralizing this vital information, you can alleviate future hassles for those entrusted with managing your estate. From retirement accounts to funeral arrangements, "Get It Together" empowers you to document crucial aspects of your life, ensuring a smooth transition for your loved ones when the time comes.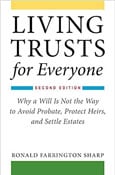 192 pages | Read the Book | Listen to the Book
Living Trusts for Everyone is the ultimate resource for setting up a living trust. Ronald Farrington Sharp provides specific and accessible explanations of the benefits of trusts over wills, empowering readers to establish trusts without the need for lawyers or excessive costs. This updated edition covers various subjects, including the elimination of federal estate tax, managing online assets, ensuring trustee integrity, and simplifying the planning process with sample form letters and strategies for reducing attorneys' fees. With step-by-step instructions and no legal jargon, this guide demystifies the process of setting up a trust for all.
Investment Management 
Investment management books tailored for financial advisers offer invaluable resources to enhance their knowledge, skills, and client service. These books delve into advanced investment strategies, asset allocation techniques, risk management, and regulatory frameworks.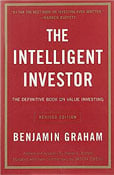 640 pages | Read the Book | Listen to the Book
Benjamin Graham's influential book, The Intelligent Investor, delves into the principles of value investing, a strategy centered around generating steady, long-term profits by focusing on the intrinsic value of companies rather than current market trends. Graham advises investors to meticulously analyze a company's business practices before investing and prioritize consistent performance over extraordinary outcomes. The book cleverly employs the metaphor of "Mr. Market," an erratic individual offering varying stock prices, to illustrate the irrational nature of the market.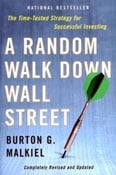 480 pages | Read the Book | Listen to the Book
A Random Walk Down Wall Street is a classic book, written by a Princeton University economist, Burton Malkiel. This book explains the theory and history of the market and shows why you cannot beat it by following fads, trends, or expert advice. Instead, Malkiel argues that the best strategy is to buy and hold a diversified portfolio of low-cost index funds, and let the market do its work. The book also covers topics such as risk, asset allocation, behavioral finance, and new developments like cryptocurrencies.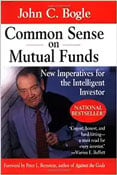 656 pages | Read the Book | Listen to the Book
Written by John C. Bogle, the founder of Vanguard and the father of index funds, this book explains the principles of sound investing, such as low cost, diversification, simplicity, and long-term perspective, and shows how they can be applied to build a winning portfolio. He also exposes the myths and pitfalls of chasing performance, market timing, and active management, and warns investors to avoid the traps of fees, taxes, and inflation.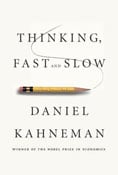 499 pages | Read the Book | Listen to the Book
Thinking, Fast and Slow is a best-selling book by Nobel laureate Daniel Kahneman that explores the hidden workings of our minds. The book reveals how we use two different systems of thinking: System 1, which is fast, intuitive, and emotional; and System 2, which is slow, rational, and logical. The book shows how these systems affect our judgments, decisions, and behaviors in various domains, such as economics, psychology, business, and politics. The book also exposes the common biases and errors that arise from our reliance on System 1, and how we can overcome them by engaging System 2.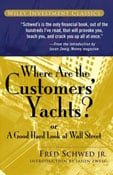 208 pages | Read the Book | Listen to the Book
Where Are the Customers' Yachts? is a witty and insightful book that exposes the absurdities and hypocrisies of Wall Street. The book's title comes from a question asked by a visitor who saw the lavish yachts of the bankers and brokers but wondered why their clients did not share the same wealth. The book reveals how the financial industry may use jargon, statistics, and theories to confuse and mislead investors. The book is full of humorous anecdotes and timeless wisdom, as it shows how human nature and emotions often drive the markets more than logic and reason.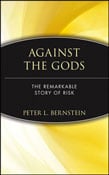 400 pages | Read the Book | Listen to the Book
Against the Gods: The Remarkable Story of Risk explores how humans have tried to understand and manage uncertainty throughout history. From ancient gamblers and philosophers to modern mathematicians and economists, author Peter Bernstein traces the development of the concepts and tools of probability, statistics, and risk management that shape our world today. He shows how these ideas have influenced fields as diverse as science, business, finance, and politics, and how they have helped us cope with the challenges and opportunities of an unpredictable future.
Practice Management 
Discover the power of practice management books tailored specifically for financial advisors. From refining client engagement techniques to optimizing operational efficiency, these books offer invaluable insights and strategies to help financial advisors take their practice to new heights. Uncover the essential reads that can empower you to build a successful, sustainable, and client-focused advisory business.
338 pages | Read the Book
Packed with expert guidance from industry-leading management specialists, this book is a treasure trove of wisdom for financial advisors seeking to define a robust business strategy, excel in financial management, leverage their human capital, and maintain efficient operations. From practical tools to actionable insights, this resource equips advisors with valuable knowledge applicable to a wide range of circumstances, empowering them to navigate challenges and drive success in their practice.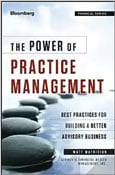 308 pages | Read the Book
If you want to take your financial advisory business to the next level, you need to harness the power of practice management. This book shows you how to apply the best practices and strategies of some of the industry's most successful firms. You will learn how to work on your business, not just in it, and how to connect with your clients in a way that drives loyalty, referrals, and prosperity.
388 pages | Read the Book
Drawing on comprehensive research in financial industry practice management, Grant Hicks has developed a wealth of simple yet effective strategies to help financial professionals build and manage their practice's capacity. With insights from marketing guru Jay Conrad Levinson and Hicks' own 27 years of experience in the financial industry, this book presents actionable techniques that any advisor can implement. Discover the keys to success in growing your practice and unlocking its full potential with these proven strategies.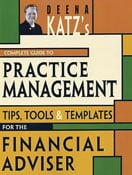 368 pages | Read the Book
Discover a comprehensive guide to running a successful financial planning practice with Deena B. Katz, CFP, an esteemed authority on practice management and a globally recognized financial advisor. Unveiling essential strategies for thriving practices alongside invaluable tools and templates for day-to-day operations, this book equips financial professionals with the knowledge and resources to excel in their field.
Financial Advisor Marketing 
Financial advisor marketing books provide essential guidance and strategies to help financial advisers effectively promote their services, build their brand, and attract and retain clients. These books cover various topics, including digital marketing, content creation, networking, and client acquisition techniques. By exploring the insights and expertise shared in these books, financial advisers can enhance their marketing skills, differentiate themselves in a competitive landscape, and achieve sustainable growth in their practice.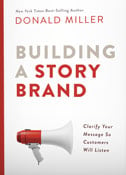 241 pages | Read the Book | Listen to the Book
Donald Miller's Building a StoryBrand is a transformative resource that empowers marketers and business owners to enhance customer connections and drive business growth. By harnessing the power of the seven universal elements found in compelling stories, this book equips readers with the tools to effectively engage customers, elevate their marketing strategies, and achieve remarkable results in building successful businesses.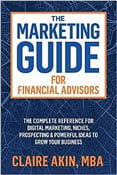 160 pages | Read the Book
The Marketing Guide for Financial Advisors is a comprehensive resource that simplifies the world of marketing for financial advisors. In this book, the author provides practical guidance and actionable steps to help advisors refine their niche, effectively generate online leads, maintain client engagement, enhance their social media presence, and much more. With clear insights and strategies, this guide empowers financial advisors to navigate the complexities of marketing and achieve impactful results in growing their practice.
240 pages | Read the Book
This book delves into the impact of automation, bots, and introduces new platforms that engage customers and employees. Gain insights into creative content ideas, learn from renowned brands and creators, and develop smarter paid strategies to dominate your markets. Amidst easy customer reach, the book emphasizes the enduring need for a human touch in the brand-consumer relationship. Discover how to infuse social interaction into social media, assert brand relevance in an algorithm-driven world, counter declining organic reach, and prioritize customer engagement over sales pitches.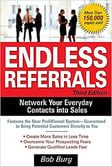 305 pages | Read the Book | Listen to the Book
Bob Burg leverages his established principles of building relationships to expand your client base and attract specifically interested individuals. He enhances your ability to bring in more customers and ensures that you only engage with those who have a genuine interest in your products or services.
Financial Advisor Sales
Effective sales skills are essential for advisors to thrive in the competitive landscape of their profession. To attract and serve clients successfully, advisors must master the art of selling. In this section, we present a curated collection of some of the best books on financial advisor sales.

246 pages | Read the Book
Discover the transformative potential of storytelling in selling financial products through this insightful book. With a focus on intuitive connections, the authors guide financial professionals on how to establish meaningful relationships with clients by effectively utilizing narratives. They translate their research findings into actionable strategies, offering practical and easy-to-understand techniques that can be applied by professionals across the industry. This resource empowers financial practitioners to leverage the power of storytelling to communicate the value of financial products and create impactful connections with clients.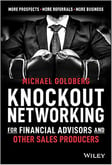 290 pages | Read the Book | Listen to the Book
In Knock-Out Networking, Michael Goldberg presents a tried-and-tested system that enables professionals, including financial advisors, insurance agents, bankers, product wholesalers, business owners, and job seekers, to attract a greater number of prospects, referrals, and business opportunities. This book showcases proven approaches that have successfully transformed the way individuals in various fields build meaningful relationships, providing a valuable resource for enhancing networking skills and achieving greater success in business development.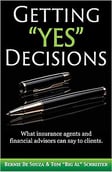 122 pages | Read the Book | Listen to the Book
Authors Bernie De Souza and Tom Schreiter offer insights into the decision-making process and strategies to effectively overcome obstacles and achieve positive outcomes. By understanding the dynamics of decision-making, readers can increase the likelihood of obtaining "yes" responses, benefiting both themselves and their clients, provided they genuinely aim to assist their clients. It provides valuable guidance for professionals seeking to improve their persuasive skills and foster mutually beneficial relationships with clients.
Work-Life Balance for Financial Advisors
Discover the elusive art of achieving work-life balance as a financial advisor. In this fast-paced and demanding industry, finding harmony between professional responsibilities and personal well-being is essential for long-term success and fulfillment. Explore practical strategies and insights that can empower financial advisors to prioritize self-care, maintain healthy boundaries, and cultivate a harmonious equilibrium between their professional and personal lives.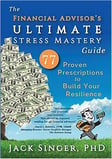 242 pages | Read the Book
Discover the ultimate guide to mastering stress as a financial advisor and building resilience for long-term success. In The Financial Advisor's ULTIMATE Stress Mastery Guide, you'll uncover practical strategies to prevent overwhelming stress and burnout, boost your psychological immunity, and maintain optimism even in unpredictable markets. Packed with relatable examples, actionable tips, and insights from successful advisors, this book equips you with action plans tailored to different stressors, drawing on cutting-edge research in cognitive and behavioral psychology. Reclaim your passion, achieve your goals, and navigate daily challenges with confidence and well-being.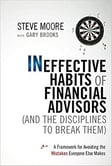 256 pages | Read the Book
Unlock the secrets to avoiding the common mistakes that hinder the success of financial advisors in Ineffective Habits of Financial Advisors (and the Disciplines to Break Them): A Framework for Avoiding the Mistakes Everyone Else Makes. Drawing from a 15-year consulting program, author Steve Moore presents proven techniques to elevate your practice to an elite level. Through the engaging story of a fictional average advisor, each chapter unveils an ineffective habit and offers a corresponding discipline to enhance business outcomes and provide exceptional client service. This step-by-step guide empowers you to build stronger client relationships, increase revenue, and deliver outstanding results.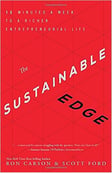 240 pages | Read the Book
Discover the path to a more fulfilling work-life balance as a business owner with The Sustainable Edge: Fifteen Minutes a Week to a Richer Entrepreneurial Life. Authors Ron Carson and Scott Ford, seasoned entrepreneurs themselves, share personal stories and practical insights to help you define and maintain a competitive edge in the ever-changing business landscape. This easy-to-reference guide provides valuable tools and exercises, including the authors' trademarked Business Implementation Quotient (IQ) Grower process, enabling you to achieve your goals across key areas like your business, teams, clients, and personal life. Embrace the sustainable edge and unlock greater success in your entrepreneurial journey.
Resources for Financial Advisors from AssetMark
We know how important it is to stay on top of industry-leading news and trends. That's why you'll also want to check out these key resources from AssetMark:
An RIA's Guide to Business Growth
As an RIA, you've got a duty to provide the best services possible to your clients. But you also have a responsibility to yourself and your practice to make your business successful. Addressing both client needs and growing your business can make being a registered investment advisor (RIA) feel like a juggling act. In our eBook, An RIA's Guide to Business Growth, we explore what being an RIA is all about. 
The Impact of Outsourcing
Financial advisors are under tremendous pressure to meet increasing client expectations, manage their businesses, and stay compliant in an evolving regulatory landscape. AssetMark engaged an outside research firm to conduct a survey of more than 750 advisors on the topic of investment management outsourcing to better understand the barriers and benefits. Read the study to see what advisors who outsourced are seeing, from stronger client relationships, growth in total assets, higher personal income, and improved work-life balance. 
How TAMPs Are a Game-Changer for Your Business
Do you have the support you need to deliver the very best for your clients? It's tough to stay on top of everything when you're managing a successful practice and trying to navigate a changing industry landscape. Today's advisors need solutions that help them adapt their business quickly and create consistent processes that meet stringent regulatory requirements. Download this guide to gain access to key insights on TAMP solutions, financial industry trends, and how to get started with the right TAMP for your business.
Recession Proof Your Business
You can't avoid a recession. But you and your clients can be prepared to meet it head-on. This guide to recession-proofing your business can help you maneuver the economic downturn while supporting your clients effectively and strengthening your business.
5 Key Elements to a Financial Advisor Business Plan
As a financial advisor, the idea of building a business plan can seem a low priority—merely an exercise for entrepreneurs trying to launch a startup. But as a business owner, you may know that you should take care of it, but you also know that it's going to be uncomfortable. Just like avoiding your annual physical or regular car tune-up, not creating a business plan can hurt further down the road. 
Explore the common myths surrounding financial advisor business plans and signs to watch out for that could indicate your practice is in need of a business plan. 
Learning, Your Way 
Advisors working with AssetMark can benefit from exclusive benefits and pricing through strategic relationships with leading business solutions. Learn more about the online learning solutions available from Cannon Financial through AssetMark, and contact our team for more information. 
Looking for more? Our team has a wealth of resources and tools to help you do more for your clients without taxing your team. Reach out today for a consultation.