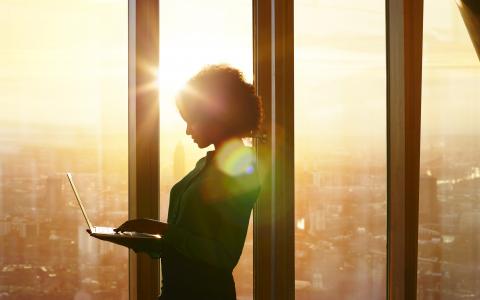 May 2, 2021
Adding to its string of developments catered to registered investment advisors, AssetMark Institutional will be hosting its first RIA Summit, featuring industry heavyweights and business celebrities to help entrepreneurial-minded advisors hone their business model, identify opportunities from current trends, and maximize the value of their practice.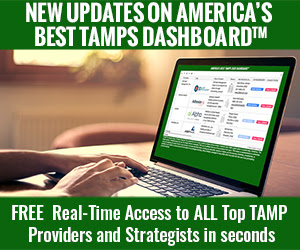 Featured speakers include practice management expert and Nerd's Eye View blogger Michael Kitces, entrepreneur and former host of ABC's Shark Tank Kevin O'Leary, leaders from Fidelity Investments, BNY Mellon | Pershing, and iCapital, plus valuation specialists from Echelon Partners and Advisor Growth Strategies.
The two-day virtual event taking place May 25-26 also features a discussion with RIAs who have successfully traveled the road to independence, sharing their hard-won lessons for advisors looking to build and grow. Registrants can submit questions to the speakers and provide their CFP, IWI, and/or CIMA designation to receive CE credit for select sessions.
"We are thrilled to host our first summit for the RIA community," said AssetMark CEO Natalie Wolfsen.
"We have designed this event to deliver content catered to meeting the specific needs of registered independent advisors, which will help them better prepare for industry shifts and the evolving needs of investors. Attendees will have the opportunity to expand their skills, engage with their peers, and explore ways to prepare their businesses for the future."
AssetMark continues to surprise the industry with its recent announcements. From the launch of its RIA channel AssetMark Institutional and planned acquisition of Voyant, to its ongoing platform enhancements, this TAMP is gaining on the known behemoths. AssetMark's track record for premium service combined with its evolving technology and investment solutions underscores its drive to be the platform of choice for established and growth-minded advisors.
The forces driving change in the industry—investor demands, wealth transfers, COVID restrictions, and regulatory shifts—appear like huge waves with little (if any) time to catch your breath before the next one bears down. Successfully riding these waves of change requires the support of a platform that supports big moves. If you're looking to breakout on your own or build your empire, check out AssetMark's RIA Summit to get a feel for the support this platform provides.