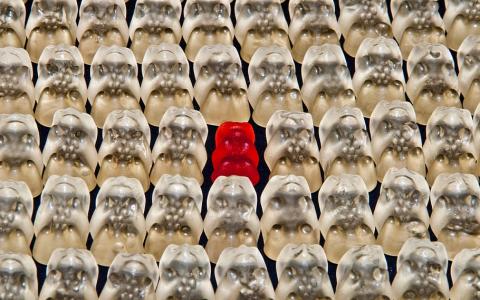 June 27, 2021
It's no secret that there has been a profound shift in the financial advisor community. More advisors are either moving toward (or expanding their reliance on) outsourcing, automation, and fee-based services. Even the fiduciary standard is becoming just that—the standard. 
To a degree, these trends are making it harder for financial advisors to stand out. Today, providers of investment technology and business solutions shape many of the services that advisors can offer. Any advisor that wants to continue growing needs to find a way to stick out from the pack and draw the right kinds of clients. 
Fortunately, there's a way to do this: specializing certain aspects of your financial advising practice and differentiating others. We'll dive deeper into these specialization and differentiation strategies, but first, you'll need to develop a clear picture of your practice, your brand, and—most importantly—you.
Defining Your Practice
There are two central areas for specialization and differentiation, and they both depend on the same thing: you—your talents, your weaknesses, your passions, your personality. So grab your laptop or a pen and paper, find a comfortable spot where you won't be disturbed, and take an hour to create a list of everything that helps define your being. Ask yourself questions like:
Are you generally open with people or are you more reserved? 
Are you spiritual or religious? 
What are your hobbies? Are you creative? 
What's your academic background? What subjects fascinate you? 
Do you have any unique talents? What do you do well? What skills could use some work? What do you enjoy? 
Do you enjoy collaborating with others or do you prefer to work alone?
Take note of your personal features, even if you don't feel like they're applicable—doing so will help you create an authentic picture of who you are. Use the entire hour to really flesh this picture out, and then sit back and review it carefully; this is the one person who can make your practice succeed like no one else can.
Specialize in Your Client Base
Before you decide on what services to hone in on (e.g., investment management, tax planning, insurance, etc.), think about the types of clients you'd like to focus on and align your offerings to that group. 
You could, for example, decide to serve small businesses first and foremost. Or, perhaps you're interested in managing the special challenges that retirees face with their assets. One of the advisors we work with even has a large contingent of clients that are farmers, who have their own unique set of financial and tax considerations to take into account.
Specializing your service offering to a specific client profile can be a powerful force multiplier for your practice's reputation. If you target a niche, you'll become a sought-after expert on the issues and needs that most affect that niche, generating referrals for you within the community you specialize in. It also shows your clients that you care about what they care about. Consider the financial advisor that focuses on serving the farming community; given the choice, who would a farmer want to work with—a big-name financial advising practice that serves all comers or the niche practice that specializes in their issues? 
When selecting a specialty, keep in mind that you're not just limited to serving individuals who live near you geographically. Advisors and clients alike are moving toward more virtual communication. This allows you to help people who live just about anywhere, creating practically limitless opportunities for your practice.
Differentiate Your Practice
Of course, specializing in a certain demographic, service, or life stage will only get you so far. Now that you've generated some ideas for specialization, think about how you can differentiate yourself from other advisors who specialize in the same area. 
Using the exercise we advocated for earlier in this article, you can work backwards from that picture of who you are to highlight what truly makes you and your practice unique. Telling prospects that you provide highly responsive service won't differentiate you from other advisors telling them the exact same thing (and everyone has at least a 24-hour response time these days anyhow). You can use the qualities that make you "you" to shape your brand and your practice's positioning in the market.
For example, one of the advisors on our platform works closely not just with clients but with their clients' families. The financial literacy he hands down arms young individuals with the budgeting, spending, and saving skills that will one day make them responsible investors. 
Another husband/wife advisor team requires clients to bring their spouses/partners (when applicable) to their meetings because even if they agree on their financial goals, they're still two different people whose dreams should be heard individually. Sometimes it also takes two different people and their different perspectives to understand investors' dreams and bring them together in a unified plan.
Many people want to connect with their advisors on an emotional level. If you have a good sense of humor, use it in your client interactions and in your marketing to set yourself apart. Looking to attract clients who are new to investing or put off by the Wall Street vibe? Take a note from one advisor we work with whose office was designed to feel more like a Yoga studio to offer a Zen-like financial advising experience.
You Are Your Brand
The important thing to remember is that the more you weave who you are and what you care about into your areas of specialization and differentiation, the more your brand will become an extension of yourself and be like no other. Not only will it come across as more genuine, you'll enjoy what you do even more, which will show in the level of attention and dedication you give to your clients. And that, in turn, can bring more opportunities to your business in the form of loyal clients and referrals.
But we don't want to trivialize this process, either. Thinking about yourself and your practice as a brand and using that understanding to guide where you specialize and where you differentiate your services is something of a perspective shift for many financial advisors. If you feel like you could use some guidance in this regard, don't hesitate to start a conversation with one of our consultants.