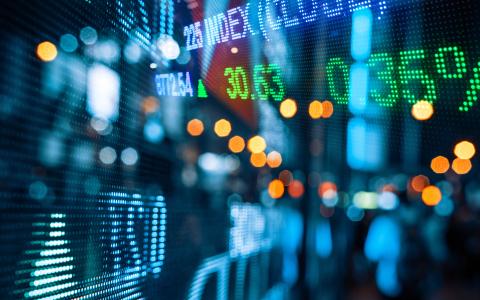 June 28, 2019
AssetMark IPO makes a compelling case for why clients use their TAMP, opening the door for RIA's to consider adopting the TAMP model as the best option for client and provider alike.
TAMPs are back in favor again. And if asset inflows teach us anything the turnkey asset management platform (or TAMP) market isn't going anywhere. But, of course, we already knew that. 
We stated in our 2019 guide to America's Best TAMPs, "This is the year outsourced wealth management comes into its own, not as a viable alternative to doing it yourself but as the new industry standard." Tiburon Strategic Advisors estimates that TAMPs held $2.2 trillion in assets under management and administration last year. They serve 180,000 financial advisors (up from 800 in 1995) and 3.9 million clients (up from 10,000 in 2001).
On Monday, AssetMark filed for an NYSE IPO. The turnkey asset management platform (TAMP) plans to raise up to US$100 million and will list shares on the NYSE under the ticker "AMK." AssetMark has assets under management or advice of $50 billion, making it the third largest player in the TAMPs industry. 
AssetMark serves 137,000 investors through 7,600 advisers, helping the latter with their financial planning discussions, performance, and billing. Charles Goldman, a former executive at Bain & Co, Charles Schwab, and Fidelity Investments, is the current CEO. And as they stated in their Form S1 - where they also cited The WealthAdvisor's data - they are focused on growth in the wealth management sector.
"The wealth management market is large and has a long history of rapid growth fueled by several secular trends. According to Cerulli, in aggregate across the United States, 311,305 advisers managed $20.3 trillion in assets as of December 31, 2017, and total industry assets have grown at a compounded annual growth rate of 9% over the five years ended December 31, 2017. Cerulli expects these assets to grow to $25.5 trillion by 2022," they wrote in the Form S1.
With more and more money coming into the wealth management market, the amount of labor for already overworked wealth advisors is only set to go up. "Individual investors are increasingly turning to independent financial advisers for their wealth management and investment needs. From 2013 to 2016, the average number of investors served by an RIA adviser increased by 20% according to Fidelity."
AssetMark is estimated to be worth $1.2 billion and $1.5 billion according to Kathleen Smith, principal at Renaissance Capital and manager of the Renaissance IPO ETF (IPO), based on the profitability indicator. With a suggested company value of $1.5B, and net earnings of $365m that gives them an industry multiple of 40 times net earnings.
Can other advisory firms copy their model and offer better client solutions and claim more enterprise value?
RIA's who may have an in-house investment team but are looking for more AUM to manage could benefit by simply harnessing the technology from outsource providers such as Orion, Black Diamond, Envestnet and others to become a TAMP.
Although there's no how-to kit on how to become a TAMP, industry consultants are available as others have tapped to enter this space.
According to industry consultant Gavin Spitzner, President of Wealth Consulting Partners, "RIAs have a number of choices that easy access to technology has helped enable: do they want to build out their own full-service TAMP that other independent advisors can leverage such as what United Capital built with their FinLife CX program or do they want to simply provide their intellectual capital and act as an outsourced investment advisor distributed through other TAMPs.  
RIAs have more options available to them to grow AUM than ever before, but they need to have a clear strategy.  That's one of the growing practice areas of our consulting work."
TAMPs aren't going anywhere. In fact, as the wealth management industry continues to grow, advisors will only be forced to outsource more making this a mainstream approach.