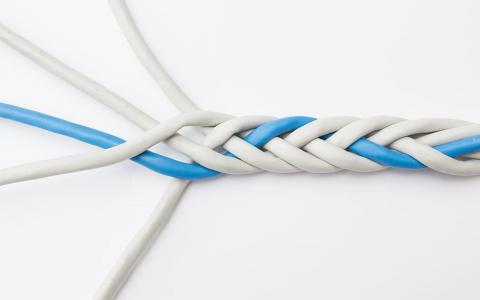 December 7, 2022
As 2022 comes to a close, RIA merger and acquisition activity shows no sign of slowing down, achieving yet another milestone. 
According to research from DeVoe & Company, RIA M&A activity crossed 200 transactions within a calendar year for the first time ever, with the 200th transaction announced just prior to the Thanksgiving holiday. "Two hundred transactions with another month to go—2021 is a whopper year for the record books," David DeVoe, Founder and CEO of DeVoe & Company, said in a statement. "Acceleration of activity is most pronounced among larger firms," he added. According to DeVoe's research, $1 billion-plus firms comprise 42% of the transactions as of the end of November. 
In addition, the firm notes that 2021 is the eighth successive record year for RIA M&A activity. For context, the industry posted 159 transactions in 2020 and 131 in 2019. Transaction volume for 2021 is already more than double the 101 transactions posted in 2018. DeVoe forecasts that the year will end 45% above the previous calendar year record.
According to the firm, the acceleration of transactions can be attributed to several key influences:
record high valuations;
newfound focus on solving succession;
realization that scale is necessary to compete; and
concerns about potential tax increases. 
Similarly, the Wise Rhino Group's third quarter M&A update notes that, for the fifth consecutive year, 2021 set records for retirement advisory firm M&A, with this trend having "no end in sight."
WRG notes that it has tracked 62 closed transactions so far in 2021 and projects that there will be more than 70 transactions completed by the end of 2021. According to WRG, there is no shortage of factors driving this record M&A activity, including solid secular trends, such as more and larger, well-capitalized and well-managed buyers, consolidation and an increase in succession planning where M&A is pressuring retirement advisor founders to consider ownership transition, among others. 
The retirement advisory firm buyer composition continues to be dominated by certain strategic RIA and insurance brokerage firm players, most of whom are private equity backed, the report notes. Overall, as of the end of the third quarter, there have been 16 distinct buyers of retirement advisory firms in 2021, led by HUB, OneDigital and CAPTRUST. In addition, after being acquired by Aquiline Capital Partners in December 2020, SageView has "come out of the gate strong" with four retirement and wealth acquisitions to date in 2021, WRG notes. 
WRG observes that it remains to be seen what the M&A strategy will be for last month's Creative Planning and Lockton Retirement integration, but it anticipates that this new retirement/wealth firm combination will join the retirement M&A competition. 
Looking forward, WRG expects the current strong M&A market dynamics to continue. "We expect valuation levels, as well as the many other market factors, will continue to drive sellers to the market opportunistically," the report notes. It adds however, that while more buyers will continue to emerge, some existing players may lose the "strategic will" to continue as an acquirer, as the strategic need for a scaled wealth business becomes more important.
November Results
November was another strong month for M&A activity, according to Fidelity's November Wealth Management M&A Transaction Report. According to the firm's research, there were 23 RIA transactions totaling $32.7 billion in client AUM in November. This brings the year-to-date totals to 182 RIA transactions totaling more than $304 billion in client AUM. These numbers are up 61% (deals) and 78% (client AUM) compared to the year-to-date in November 2020. 
"November was another strong month for M&A activity," commented Scott Slater, Fidelity Institutional VP of Practice Management & Consulting. "It was the third consecutive month with more than 20 RIA transactions, and the fourth in 2021, which is notable—since we started reporting on M&A activity in 2016, we had never seen a month with 20+ RIA transactions until this year."
Like DeVoe, Fidelity found that large deals are driving much of the activity, with 75 $1 billion-plus deals announced as of the end of November 2021—nearly double the 42 $1 billion-plus deals in 2020, the report notes.  
Nearly every month in 2021 has seen several highly recognizable industry names join the ranks of sellers, with November being no exception, Fidelity notes. CI Financial acquired $7.5 billion wealth management firm Gofen & Glossberg, and $4.1 billion independent investment management firm R.H. Bluestein. Cerity Partners purchased $5 billion Bingham Osborn & Scarborough, while Wealthspire acquired $2.7 billion Private Ocean. 
What's more, several buyers closed multiple deals in November, including four deals completed by Focus Financial firms—two by CI Financial and two by Allworth Financial. November also saw its first IBD transaction since March, with Arkadios Capital purchasing Investment Architects, bringing this year's total to six transactions.