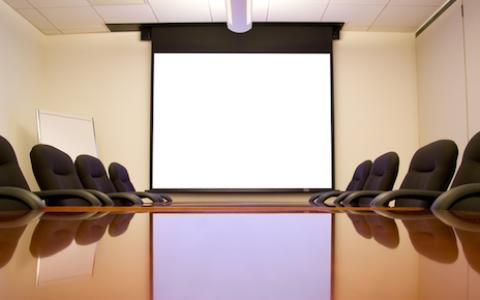 July 28, 2021
(Star Tribune) Ameriprise CEO Jim Cracchiolo said Tuesday that it's been "great to be together again in person" as employees have been coming into the office a few days a week this summer.
"We're looking forward to being more fully back this fall when conditions are safe to do so while maintaining a level of flexibility," he told investors on a conference call after the financial services firm reported better-than-expected second quarter earnings.
With nearly 5,000 employees at its headquarters, Ameriprise is one of the largest employers in downtown Minneapolis. Others, such as Wells Fargo and U.S. Bancorp, are planning a full return to the office in September.
Cracchiolo also was upbeat about Ameriprise's prospects for the rest of the year as the economy rebounds and as the company has been serving more clients and is seeing organic growth in its asset and wealth management.
"The environment in the U.S. continues to improve as the economy reopens more fully and equity markets remain strong," he said. "Recent spikes in the virus are putting some pressure on Europe's recovery, but overall there's a lot to be hopeful for as we look ahead."
He said that clients have been engaging with Ameriprise both in person and through its enhanced digital capabilities, the latter of which has helped lead to higher client inflows.
At the same time, Cracchiolo nodded to the fact that the firm recruited fewer new advisors than it usually does, which he attributed in part to people being focused on the reopening of the economy and delaying start dates. But he added that things are getting back to a more normal rhythm and said he feels good about the pipeline in the coming months.
For the quarter ending June 30, Ameriprise reported net earnings of $591 million, or $4.88 a share. In the same period last year, the company lost $539 million, or $4.31 a share.
Adjusted earnings were $5.27 a share, which exceeded analysts expectations of $5.21. In the second quarter of 2020, adjusted earnings were $2.64 per share.
Revenue of $3.42 billion also exceed expectations of $3.37 billion. Revenue was $2.7 billion a year ago.
In the latest quarter, the company announced an $845 million deal for the asset management business of BMO Financial that is in Europe, Middle East and Asia. That deal is on pace to close in the fourth quarter.
On June 29, it also announced that its insurance subsidiaries had reached a reinsurance agreement with Global Atlantic Financial Group that would create approximately $700 million of excess capital for Ameriprise.
Ameriprise's advice and wealth management business saw a 29% increase in net revenue to $1.98 billion as client net assets grew 28%. Market appreciation and positive client flows helped the segment report adjusted operating earnings of $423 million, a 56% increase over the second quarter of 2020.
Total assets of the advice and wealth management segment grew 28% during the quarter to $807 billion. Net flows from client wrap accounts exceeded $9 billion for the third consecutive quarter, aided by strong advisor productivity and client acquisition.
The company's asset management segment saw net revenue increase 32% to $879 million and adjusted operating earnings increase 79% to $253 million. Total assets under management for the segment increased 25% to $593 billion from client additions and strong market performance in equity, fixed income and asset-allocation strategies.