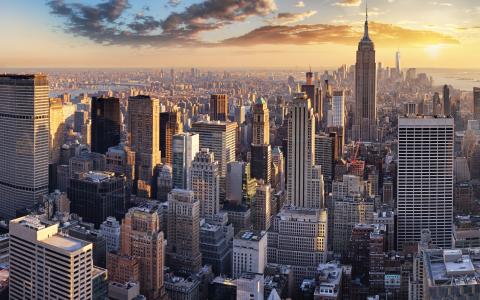 October 13, 2020
Life is complicated and time and resources are precious. So when it comes to their money, people want financial companies they can trust. But which are the most trusted financial companies?
Investor's Business Daily conducted a survey with polling partner TechnoMetrica Market Intelligence to find out which are the top 25 Most Trusted Financial Companies.
Based on participant responses, the survey identified the six most important trust attributes and weighted them by importance to compute the overall Trust Index. The six trust traits are the quality of products and services, commitment to protecting privacy and security, ethical practices and values, fair pricing and fees, customer service and customer treatment.
We surveyed for trust in banks, brokerages, wealth managers, auto and home insurers and credit card companies.
And the drumroll ... overall, out of 51 financial companies that qualified, the Most Trusted Financial Company is Charles Schwab (SCHW) online brokerage, with a trust rating of 92.3. Schwab was No. 1 in its field in fair pricing and fees, and on both customer service and customer treatment. It also was highly ranked in the quality of its products, commitment to privacy and ethical practices.
One of the survey participants explained the reasons behind her high rating of Schwab. "We were a longtime client of USAA, and we were concerned at first because Charles Schwab acquired USAA back in May," said Jeannine Payne of Georgetown, Texas. "But we have been nothing but delighted by Schwab's services. Schwab got on the phone and they immediately addressed all my concerns. I now have them on speed dial!"
Schwab And USAA Are 1 And 2 In Most Trusted Financial Companies
Besides recognizing the top 25 companies overall, IBD names three Most Trusted Financial Companies in each of the six categories.
Schwab online brokerage ranked No. 1 in the Trust Index among online brokers. And Schwab wealth management ranked No. 2 in the Trust Index among wealth management companies behind Fidelity, which rated 90 in that business category.
Other category leaders were USAA, which ranked No. 1 in both auto and home insurance; TD Bank, which was No. 1 in banks, and Discover (DFS), which led all credit card companies.
"We are honored that our clients, employees, and communities place such high trust in us every day," Walt Bettinger, CEO at Schwab, told Investor's Business Daily in an email. "We are committed to earning the trust and loyalty of those we serve by focusing on our 'no trade-offs' approach."
Overall in terms of ratings, the top 10 Most Trusted Financial Companies were Schwab online brokerage and wealth management, USAA auto insurance and home insurance, Discover credit cards, Fidelity online brokerage and wealth management, Vanguard online brokerage, American Express (AXP) credit cards, and TD Ameritrade online brokerage.
The best bank only appeared as No. 19 overall, as banks in general have suffered an image problem in the wake of the 2008 housing crisis and subsequent bank and lending scandals. TD Bank led banks in the Most Trusted Financial Companies study.
How Important Is Trust?
For customers, trusting your financial firm means having the confidence that when you interact with that company you receive a fair, honest response. The same goes for having confidence in the quality and pricing of its products and services.
When it comes to customer service and customer treatment, it means they are not going to put you on hold and that you will be treated like a human being, with respect, ethical fairness and privacy.
It also means that you shouldn't have to worry about some of the recent scandals that have rocked the financial world, such as the Wells Fargo fake account scandal, the insurance companies that were criticized for bungling payouts after natural disasters, or the data breaches that have affected individuals and companies such as in the Equifax incident in 2017 and JPMorgan Chase in 2014.
IBD and TechnoMetrica conducted the survey in two phases. Phase one queried consumers on which trust attributes were most important to them. The quality of products and services received the highest weight in our study. Ranking second was the commitment to protecting privacy and security of personal data. In all, six attributes were rated important by survey takers.
In phase two, 4,297 IBD website visitors and customers participated in August 2020 to rate financial companies they do business with on the six trust attributes. See our story on the methodology behind this survey.
This article originally appeared on Investor's Business Daily.