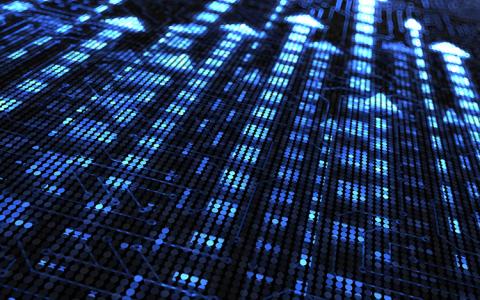 February 24, 2021
Although its overall fourth-quarter report disappointed Wall Street, American Equity reported eye-popping annuity sales.
Fourth-quarter gross annuity sales of $1.8 billion doubled from the year-ago quarter. The company's positive annuity report was driven by increased gross sales at Eagle Life (up 630%) and American Equity Life (up 103%).
"We used the fourth quarter to tell distribution that we are back and in a big way," CEO Anant Bhalla said. Sales were driven by the introduction of competitive three- and five-year single premium deferred annuity products at both American Equity Life and Eagle Life, he added.
"Although fixed-rate annuities were the major driver of the fourth-quarter sales increase, fixed index annuity sales were up 23% sequentially," Bhalla said.
An industry leader in fixed index annuities, American Equity held a conference call today to discuss fourth-quarter earnings. Its adjusted revenue was $521.7 million, missing Wall Street forecasts. Three analysts surveyed by Zacks expected $534.5 million.
More Deals
Bhalla updated analysts on the "AEL 2.0" strategy unveiled in the fall, which includes efforts to broaden the company's investment portfolio into real estate and equities, while pushing its annuity products into new channels, particularly the bank and broker-dealer channels. To that end, American Equity is continuing to make deals.
Announced this week, American Equity and Adams Street Partners are forming a new management company to develop insurer capital-efficient products in middle market credit, with American Equity initially committing up to $2 billion.
American Equity rejected a $3 billion takeover bid put forth in October by MassMutual. Fixed annuities have struggled amid low interest rates, but American Equity executives said they are tweaking and introducing new products, and being aggressive in the fight for market share.
"The competitive positioning we took in the fixed rate annuity market benefited both the fixed indexed annuity sales and recruiting of new producers," Bhalla said. "Our FIA sales in the bank and broker-dealer channel increased 76% sequentially. New representatives appointed with Eagle Life during the quarter increased by nearly 1,200 to over 9,300 and year end."
Positive sales data continues in 2021, he reported. As of this morning, American Equity had 3,198 pending annuity applications, up from 2,552 at the end of 2020 and 1,625 at the third-quarter earnings call.
"We will shortly launch a revamped AssetShield product chassis to appeal to a broader market, adding two new proprietary indices: the Credit Suisse Tech Edge index, and the Société Générale Sentiment index, in addition to the existing Bank of America Destinations index, all of which we expect to illustrate extremely well with participation rates that cost well within our pricing budgets," Bhalla explained.
The level of income offered to retail clients "dominates the market in almost all the important combinations of age," Bhalla said. "And where we don't, we're top three, which is key to getting distribution partners attention."
Focused on FIAs
While the new single-premium deferred annuity products offered a good way to "reintroduce" the company to the market at a "compelling price," Bhalla said, American Equity is not straying from its brand.
"Second quarter onwards, you'll probably see us pivoting much more toward fixed indexed annuities as new product introductions come to market like AssetShield," he added.
For the year, the company reported profit of $671.5 million, or $6.90 per share. Revenue was reported as $2.18 billion.
American Equity shares have increased almost 8% since the beginning of the year. In the final minutes of trading on Wednesday, shares hit $29.78, a decrease of 10% in the last 12 months.
This article originally appeared on Insurancenewsnet.