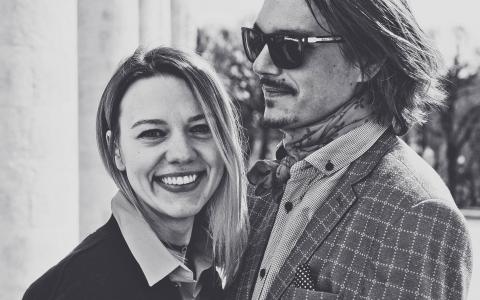 June 20, 2022
(Clout News) - Even after being slammed online for her lie about the donation to ACLU and Children's Hospital of Los Angeles, Amber Heard is adamant about her promise to donate the seven million dollar settlement from her divorce. In an interview she did post-trial, the actress was being grilled by Savannah Guthrie.
The interviewer said how her being "caught in a lie" might have raised questions about her credibility amongst the jury. Amber's first interview on the Today show saw her discussing what happened in court.
Savannah's husband was working as a consultant for Depp's legal team. As per Amber, she plans to honor her "pledge" in the interview. The interviewer questioned her credibility on the stand. She asked, "You had promised to donate the $7 million of your divorce settlement to charity. It was revealed at trial that you haven't done so yet but they played a tape where you said you had. Do you think that raised questions as to your credibility with the jury?"
Savannah continued to question her on the topic and clarified how everyone was under the impression that she donated the amount to the charities. This was after the actress herself admitted on-air in an interview that she donated the money. The interviewer also clarified how nobody thought she had only pledged it.
Savannah further asked if Amber felt like being "caught in a lie". Amber fumbles in response, "I don't know, because I feel like so much of the trial was meant to cast dispersions on who I am as a human, my credibility, to call me a liar in every way you can."
Heard further stated how she should not have to have donated it in an attempt to be believed. Users online were furious with Heard's explanation defending herself about the donation when it was proven she did not complete the transaction.
Amber had stated that she has donated half of her divorce settlement to the ACLU and the Children's Hospital of Los Angeles. But these donations were merely pledged and not donated.
At one point of the intense cross-examination by Depp's lawyer, Camille Vasquez, Heard claimed to not be able to fulfill the pledge because of the lawsuit. During the trial, she made a questionable statement by using the words "pledge" and "donation" synonymously.
The entire NBC interview will be available to watch on Friday, at 8 pm ET.

By Christy Mathew
June 16, 2022