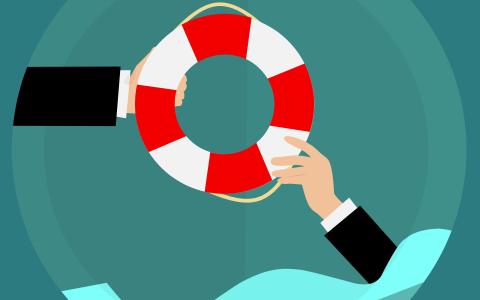 August 25, 2023
(Bloomberg) - Technology stocks are in trouble, with the buzz around artificial intelligence set to be overshadowed by the effects of higher-for-longer interest rates, according to Bank of America Corp. strategists.
We see second-half "trouble rather than an era of new AI rules," strategists led by Michael Hartnett wrote in a note on Friday. They highlighted the correlation between central bank liquidity and tech stocks, and indicated that it is incongruous the Nasdaq has been testing record highs while central bank balance sheets have fallen by around $3 trillion during the current rate-hiking cycle.
The BofA strategists' view comes after the Nasdaq 100 tumbled on Thursday as bond yields rose amid remarks from a slew of Federal Reserve officials. Even a blowout sales forecast from AI bellwether Nvidia Corp. wasn't enough to stem the drop.
Hartnett was correct in his prediction for a stock-market slump last year and has maintained a bearish outlook in 2023 even as equities rallied in the first half.
The tech-heavy Nasdaq has slumped in August, and is set for its worst month since December, but is still up 35% this year. The index had a record first half amid a frenzy over the potential for AI to bolster profits in the sector, while the impact of monetary policy on high-growth companies has started to become a more common theme for investors.
Hartnett delivered his warning even as tech stocks saw the largest inflows in ten weeks at $2.3 billion in the week through Wednesday, according to EPFR Global data cited by BofA. The data do not capture Thursday's market moves.
All eyes today will turn to the annual gathering of top central bankers in Jackson Hole, Wyoming — where Federal Reserve Chair Jerome Powell is scheduled to deliver a speech at 10:05 a.m. New York time. Any signs that rates will move even higher will likely roil markets.
Hartnett expects the S&P 500 to drop 4% to 4,200, but said that Jackson Hole "can flip that September script." The benchmark has fallen 1.5% on average in September over the past decade.
Other highlights from the note include:
Treasuries saw a 28th straight week of inflows, at $5.2 billion, the longest streak since 2010

US equity funds had outflows of $7.6 billion in a third week of redemptions, while European stock funds saw outflows for a 24th week, at $2.1 billion

EM stocks saw inflows for a seventh week at $2.1 billion

Cash funds had $100 million pulled out
By Farah Elbahrawy
With assistance from Lisa Pham