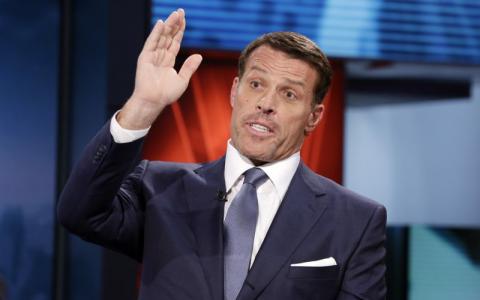 September 30, 2019
Celebrity sizzle can be rented but the core business opportunity always comes back to the nuts and bolts. Losing Tony Robbins was the best thing ever for America's Best 401(k)s.
When motivational guru Tony Robbins fell from grace earlier this year, the retirement advisory firm he aligned himself with lost all its media appeal.
It's hard to make employee retirement plan design sexy even in the best of times. When your star salesman hits a wall of harassment charges and gets blacklisted from the media, the sizzle carries a sting.
That's okay. America's Best 401(k)s, the company he pushed an estimated $1 billion in plan assets toward, just got bought by RIA consolidator Creative Planning.
The deal would probably never have happened if Robbins was still in the mix. And after the acquisition is complete, the combined assets are in a better position than ever.
Less hype, more help
Six months ago, America's Best 401(k)s was widely seen as the retirement plan Tony Robbins endorsed whenever he talked personal finance on TV.
The company never really developed its own identity to the point where it could stand apart from the Robbins hype machine. 
That's okay. Their job is to audit plans and recommend more efficient investment options, making money on custody. That's ultimately not a sizzle business, but they do it well.
Robbins actually pushed his way into the platform when his people had the company audit their plan. Given his normal level of enthusiasm, once he signed as a customer it was only a matter of time before he was touting the benefits in books and seminars.
And from there, he got interested in the advisory business, taking on a 1/3 equity stake and installing his son as chief marketing officer. 
After that, Tony cultivated relationships within the fee-only community, ultimately bringing his personal planner to Creative Planning and becoming that firm's "director of  investor psychology."
He was a happy customer of both America's Best 401(k)s and Creative Planning at that point. You know what he's like on TV. They couldn't shut him up about how happy he was.
Somehow they threaded the needle of testimonials and other disclosure. But was it worth it? In the past, we've argued that the risk of trusting your reputation to an outsider was too high to justify the returns.
Now it looks like that argument has played out. Robbins never really did much for either firm and when his personal brand faltered they cut him loose before he dragged them down.
The real synergies emerge
In the meantime, the close association proved to both companies that they can work well together behind the scenes.
Creative Planning acquired a 3% strategic stake in America's Best 401(k)s early on but sold it before Robbins became a problem. It remained the fiduciary of record, with the two firms agreeing to refer prospects to each other.
But it took Robbins' departure to open the door to an outright merger. Suddenly it made sense.
After all, if Robbins was the primary asset of America's Best 401(k)s, his participation didn't need to be bought like a promotional puppet in the dot-com days.
Creative Planning could have simply leveraged the existing relationship more aggressively, bypassing the corporate relationship entirely. 
They didn't go that way. Arguably Robbins wasn't a great cultural fit or even a brand fit. One of the terms of his participation in the first place forced Creative Planning to build a down-market service model to support mass affluent accounts.
That's a big stretch for a traditional RIA focused on high-net-worth households. The Creative Planning account minimum dropped from $500,000 to $100,000 when Robbins was in the picture.
The problem there, of course, is that when middle class families have liquid assets at all, the vast majority of the money is in the retirement account. Moving toward the audience Robbins wanted to capture required focus on the 401(k) end of the market after all.
Once Creative Planning was in that market, they'd might as well do it efficiently. That means taking custody and plan design in house. 
Luckily they had a relationship in that space already. Once the noise died down, the deal made perfect sense.
And if traditional full-service RIAs are going to compete with robo platforms for mass affluent prospects, this is how it happens.
Capture the "emerging wealthy" client at the 401(k) participant level. If and when a liquidity event occurs, you can manage that money too.
Meanwhile you're also in touch with the plan sponsors. Entrepreneurs make great full-service clients. 
We've been saying this for decades. The retirement space is fantastic when you can interact with it efficiently, hold on for the long-term prize and avoid regulatory headaches.
Creative Planning is a leader in the fee-only landscape. They don't have any DOL problems. They'd thrive in a fiduciary world.
It's a quiet world. They don't need the hype. Thirty years from now, the clients will get good outcomes . . . and the fee income along the way will keep the lights on.
They'll make the sizzle they need. If not, they can hire a talking head. Think of Priceline, which was a whole lot more than Shatner.