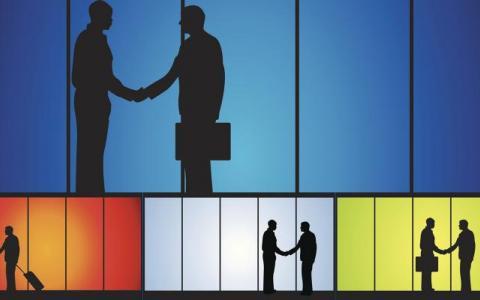 July 7, 2020
Before the onset of the coronavirus crisis and the ensuing economic downturn, the M&A space was reaching all-time highs on a seemingly daily basis. The pandemic, however, promptly put an end to deal-making.
The prompt turn in the Advisor M&A market left various firms with questions about what to do next.
Now we finally know just how sharp the cliff for M&A was.
ECHELON Partners has now released their Q2 2020 RIA M&A Deal Report, which shows that M&A activity has plummeted by 20% from Q1. However, the average deal size has catapulted to an all-time high.
"While deal volume and activity slowed, the deal sizes remain at historically high levels, with 16 firms that have more than $1B involved in the quarter's 35 transactions," reported the firm. "Overall, the average acquired firm in 2020 had over $1.5 BN in AUM—an all-time high."
Only 35 deals were recorded during the second quarter, the lowest quarterly total since Q3 2017. But things seem to be looking up according to the firm, "deal volume started to rebound at the end of Q2 with 15 transactions announced in June."
And good news could be on the horizon, "The spread of COVID-19, which shocked capital markets and the broader economy in March and April, caused a slowdown in the deal process for many. A number of deals that were expected to be finalized in Q2 were delayed and are now on pace to be completed in Q3."