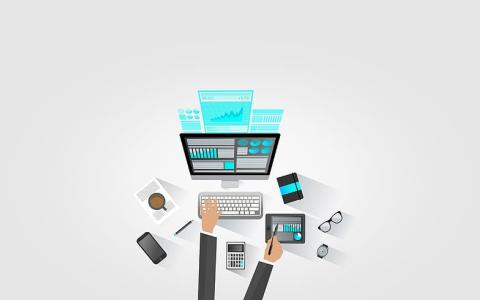 September 18, 2023
Intention.ly, the consultancy firm dedicated to transforming the marketing strategies of financial services and fintech companies is ushering in a new era of brand design for financial advisors with the launch of Advisor Brand Builder (ABB).
This cutting-edge branding solution is the brainchild of Intention.ly CEO Kelly Waltrich and industry branding expert Melissa Thomas, who assumes the role of President at ABB. Waltrich and Thomas, both renowned for their pivotal roles in the rebranding of significant fintech companies like eMoney and Orion, have infused ABB's technology with the same tried-and-true process that has elevated Intention.ly's clients' brands to new heights.
Traditionally, financial advisors faced a binary choice: invest in an expensive custom brand crafted by a marketing agency or settle for a generic, templated option from various technology platforms. The former option proved prohibitively costly for new firms and scaling enterprises, while the latter, although more affordable and practical, needed to capture the intricacies of a brand's narrative. ABB bridges the gap by combining the expertise and oversight of a marketing agency with an AI-optimized workflow to deliver an innovative brand development experience.
Advisor Brand Builder is distinctive in its holistic approach to branding, offering impactful solutions for the visual and written aspects of a firm's brand identity.
Thomas emphasizes that a distinct and ownable brand extends beyond a mere logo. ABB's true brilliance lies in its ability to empower firms to craft a unique, high-impact messaging platform and a suite of bespoke assets with just a few clicks. Our agency's experts meticulously vet these outputs, resulting in an unparalleled end-to-end branding experience in the advisory industry.
Here's how Advisor Brand Builder operates:
Discover: ABB guides firms through a user-friendly self-discovery process, utilizing features like "Talk to Text" transcription to pinpoint their visual preferences and highlight their firm's distinctive story and value.
Develop: In real-time, responses are processed by a proprietary brand generation engine that combines innovation with the branding expertise of the ABB team. It produces three customized brand style boards, logos, color palettes, brand imagery, and a comprehensive firm messaging framework.
Refine: Firms can fine-tune individual visual elements and messages within each style board before selecting the final version to proceed with.
Review: The ABB team thoroughly reviews each brand, securing image licenses and perfecting the style board for professional use.
Apply: Armed with their final brand style board; firms can seamlessly apply their brand to various turnkey assets like business cards, email signatures, and templates or download their brand assets directly.
The entire process, from inception to applied brand assets, takes less than 48 hours.
For a one-time fee that starts at $2999, plus a nominal monthly charge granting firms continuous access to the tool for branding additional marketing assets on-demand, ABB represents a revolutionary, cost-effective approach for advisors to breathe life into their firm's visual and written identities, at a fraction of the expense of hiring a dedicated team.
Thomas notes, "We identified a distinct opportunity to cater to breakaway advisors who require a swift launch and might not yet possess the resources for a full-scale agency engagement. Yet, the solution is equally appealing to firms aiming to redefine their brand identities and home offices seeking a competitive edge in recruitment."
Alongside, a newly established RIA, co-founded by eMoney Advisor alumnus Kyle Wharton, will be the first to leverage this groundbreaking technology to develop a robust brand foundation. Intention.ly is also actively pursuing partnerships within the industry to seamlessly integrate the ABB tool into existing advisor marketing workflows, further streamlining the branding experience.
For more information on how to leverage the Advisor Brand Builder tool, visit http://advisorbrandbuilder.com/.
A version of this post originally appeared at https://coinpedia.org/news/ripple-news-xrp-is-under-coordinated-assault-says-crypto-influencer/