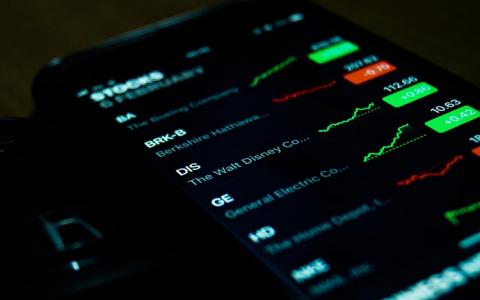 July 11, 2021
Robinhood Markets Inc. posted $522 million in sales in the first quarter, more than quadruple its revenue from the same period a year earlier. 
But the company could find it hard to keep posting such numbers going forward. More than 80% of its revenue came from fees generated by a practice regulators are closely scrutinizing and could even ban. 
The charges are known as "payment for order flow." High-speed trading firms pay Robinhood to send its customers' stock, options and cryptocurrency orders their way. Such payments permit the company to allow customers to make trades without having to pay commissions. 
No-commission trading is the secret sauce that's turned Robinhood into a startup valued in the multiple billions of dollars. It's more established rivals have taken note. Some 6% of Charles Schwab Corp.'s revenue last year came from selling its order flow.
But the practice has a growing number of critics, including, most notably the chairman of the Securities and Exchange Commission. 
"The entire business model of some brokers is in the crosshairs," Tyler Gellasch, executive director of investor trade group Healthy Markets Association, told the Wall Street Journal. 
The SEC is reviewing payment for order flow, SEC Chairman Gary Gensler said last month. The announcement set off speculation the agency would rein in the practice. 
Payment for order flow is illegal in some countries, including the U.K., Gensler has noted. He's also questioned whether brokers who do it are fulfilling their duty to provide best the execution of trades to customers.
The SEC could stymie Robinhood
The SEC has reviewed payment for order flow, also known as PFOF, in the past and allowed the practice to continue for decades. So it's not a sure thing the agency under Gensler will change course.
But should the agency do so, it would have a major impact on Robinhood, the company acknowledged in its initial public offering paperwork it filed last month.
"There is no guarantee that the SEC, other regulatory authorities or legislative bodies will not adopt additional regulation or legislation relating to PFOF practices ... including regulation that could substantially limit or ban such practices," Robinhood said in the risk section of its IPO filing.
Even if the SEC curbs payment for order flow, Robinhood will survive, some argue. It could find other ways to make money from its vast customer base, Jamie Selway, chairman of retail-brokerage startup All of Us Financial Inc., told the Wall Street Journal.
"They have 18 million relationships, which is huge," he said. "There are other levers they could pull."
The company has already been in the crosshairs of regulators, including over payment for order flow.
In December, it paid $65 million to settle allegations by the SEC that it misled customers about its use of the practice and that it failed to satisfy its best-execution duty to them. Last week, it paid nearly $70 million to settle a collection of allegations made by the Financial Industry Regulatory Authority, including that it misled customers. 
Robinhood has said it also expects to pay New York regulators a penalty of at least $10 million for allegedly violating state rules on cybersecurity and anti-money-laundering practices. The company has neither admitted nor denied wrongdoing in any of the cases.
This article originally appeared on Biz Journals.